Gold&Green Foods CEO Maija Itkonen says less is more when it comes to cooking. You don't need many different ingredients as long as the ingredients you do use are of high quality. Clean flavours appeal to people. "This philosophy is a great fit with Tex Mex cuisine. Tacos with Pulled Oats, lime marinated red cabbage and coriander yogurt is a good example to try."  
Gold&Green Foods CEO and Co-founder Maija Itkonen has fond memories of the fish tacos sold at food trucks and stalls in California. The breaded fish was served with coriander yogurt and red cabbage marinated in lime, sugar and salt, which made for a delicious combination.  
Maija now uses the same taco recipe with Pulled Oats.  
"Tex Mex food doesn't always need to be the same. Tex Mex lends itself to the discovery of surprising flavours when you take a broad enough perspective. In my opinion, the idea is not to cram a large number of different ingredients in the dishes you prepare. I'm more inclined to go for simple and fresh flavours," Maija says. 
Tex Mex is also versatile when it comes to calories. 
"You can go big and really gorge yourself, or you can prepare a very light meal."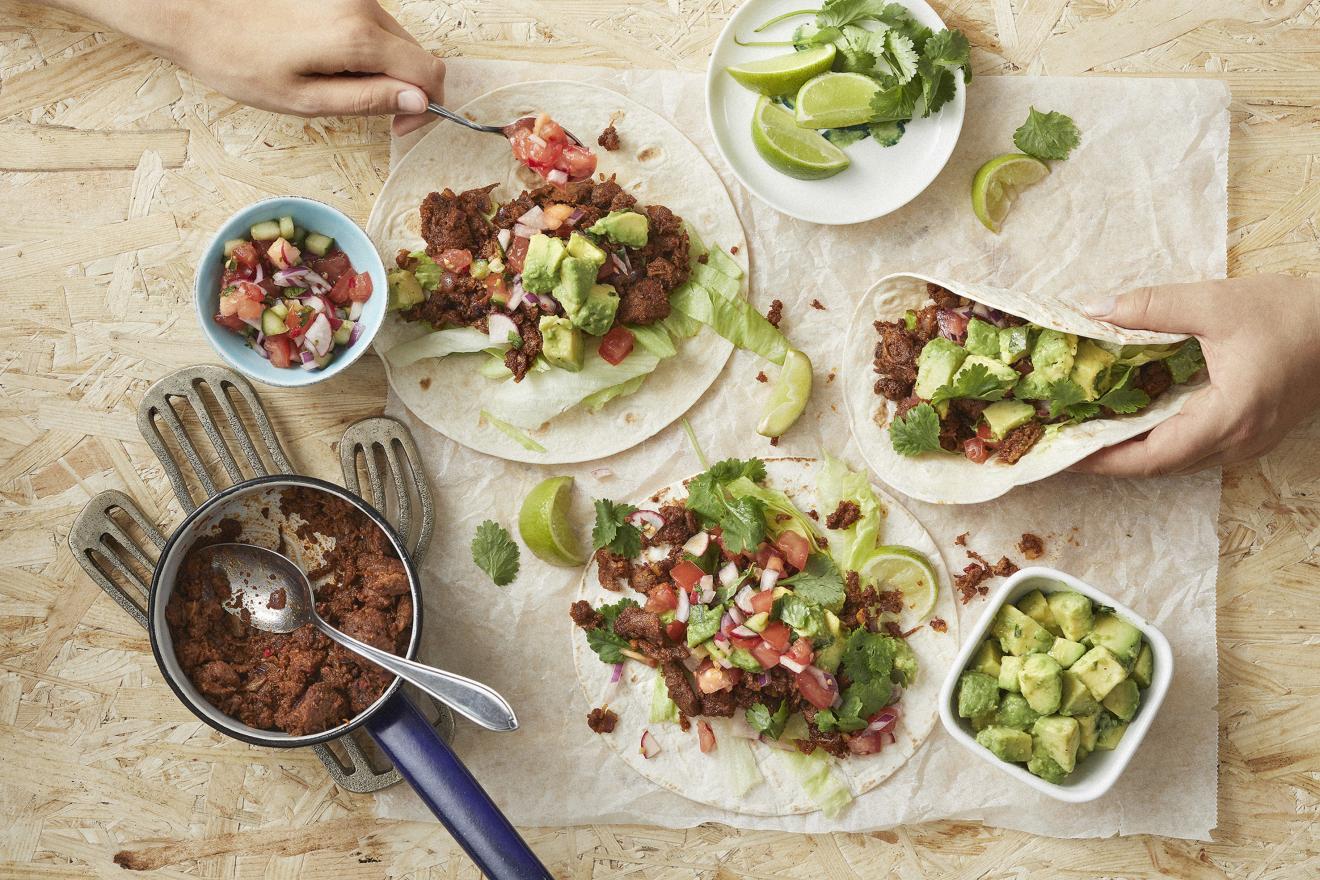 Pulled Oats is a big hit in Spain 
The feedback from many countries around the world leaves no doubt: Pulled Oats is an excellent ingredient for tacos and Tex Mex food in general.  
Gold&Green's partnership with Taco Bell has gotten off to an impressive start. Pulled Oats is already on the menu at 53 Taco Bell restaurants in Spain, and three Taco Bell restaurants in London have included Pulled Oats in their vegetarian options. Other new markets are also on the verge of opening up.  
The developer of Pulled Oats has been amused by the feedback received from Spain, a country known for its fondness for meat.  
"Customers in Spain wanted a certificate to prove that Pulled Oats is a vegan product. They thought it tasted so good that they suspected it was animal-based. But the simple truth is that Pulled Oats is an excellent ingredient for tacos." 
Pulled Oats products for commercial kitchens are currently available in Finland, Sweden, Norway, Denmark, the UK, Ireland and the Netherlands. Since November, Pulled Oats products have been sold at five Metro Cash&Carry wholesale stores in Germany, and in December, Pulled Oats was added to the menu at IKEA restaurants in the Netherlands.
Starting February 2020, Pulled Oats has been available across the USA via Sysco Corporation, the leading global foodservice distribution company.
"We are proud to be one of the few Finnish companies that have ever started U.S. operations on such a large scale."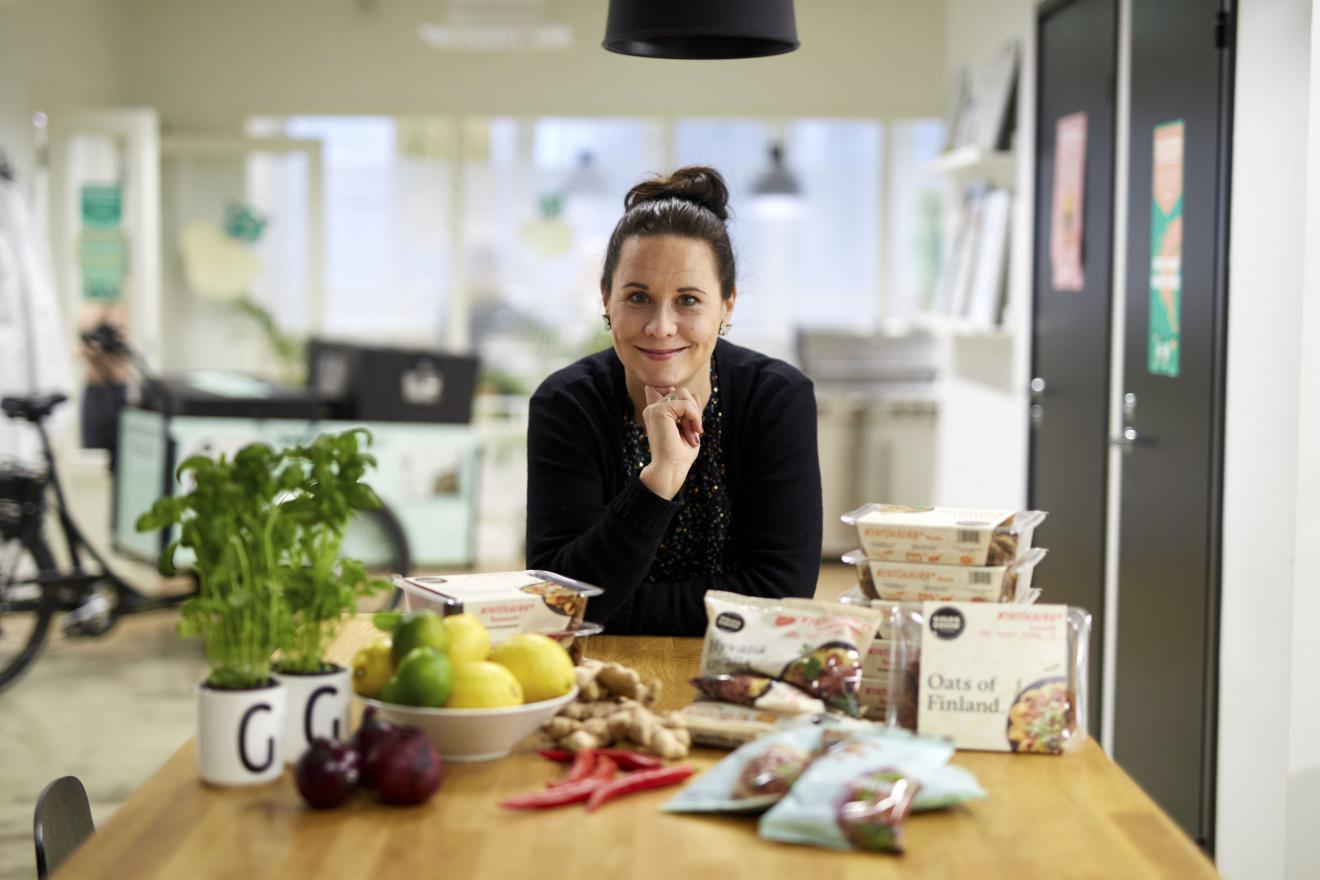 Plant-based food is the new normal 
The understanding of the link between food and well-being continues to grow around the world. The gimmicky use of ingredients is out of vogue. The number of raw materials can be small, but the ingredients must be of high quality. The "less is more" approach and an appreciation for seasonal cuisine are big trends in the world of food. 
"You could say that there's been a step back in the way people think. Cabbage — a simple, traditional, nutrient-rich and inexpensive ingredient — is very popular around the world, as are traditional preserved mushrooms and fermented foods. Old traditions appeal to people and they are getting a new lease of life, with a twist, and in the spirit of fusion cooking," Maija explains. 
She says plant-based food is the new normal. The way people think has changed very quickly. 
"Suddenly, we find ourselves in a situation where any restaurant or food-related event that wants to be attractive and credible must be able to provide high-quality plant-based food."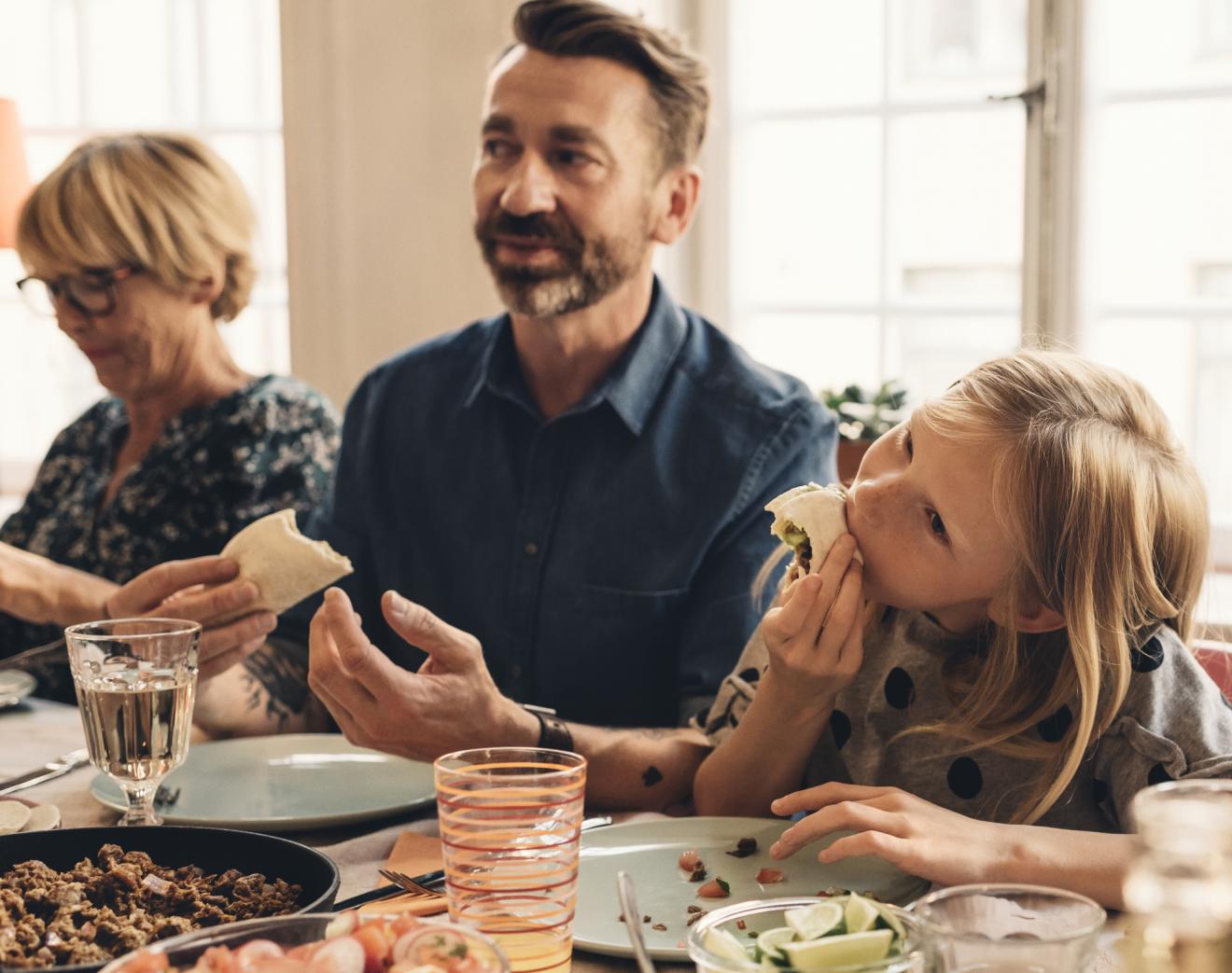 Cooking is caring 
So, what kind of cook is Maija in her free time? 
"I like to cook large amounts of food at home. The children have their hobbies and other activities, so we rarely get the chance to sit down for meals together during the week. However, we always have food on the stove. It's important to me that the food is there for the rest of the family even when I'm away." 
On weekends, Maija tries to make sure the family sits down for meals together.  
"For example, the children aren't allowed to be in such a rush to see their friends that they leave the table before everyone is finished. I believe that the appreciation for shared meals is something that grows in children gradually. It's an idea that takes root in their mind." 
Maija enjoys having a lot of serving bowls and options on the dining table. When she invites friends over for a Tex-Mex dinner, the table is crammed with a variety of dips, bean paste, herbs and vegetables — and of course Pulled Oats in various forms.  
"I want everyone to be able to put together two or three completely different foods to enjoy." 
Read also:
Tex Mex – from whatever's in the cupboard!
Gold&Green Pulled Oats® overall winner of all categories at Horecava Innovation Award 2020
Vegan food is now a luxury
14.5.2020.