Tex Mex food culture is growing fast. Kati Kyllönen, who is responsible for Paulig's retail marketing in Finland, knows why Tex Mex is the favourite food of young people and families with children. "Parents are happy when their children eat lots of fresh vegetables, which are integral to Tex Mex dishes. Children also find eating Tex Mex particularly fun as they get to put together their own dishes".
As the Nordic saying goes, a beloved child has many names. In Kati Kyllönen's family, they talk about taco pie. Whereas, others refer to the same dish as taco pizza. The result, however, is the same: just as tasty and a whole new way of preparing Tex Mex food.
"It's easy to make taco pie. You take a springform cake pan, layer the tortillas and the different fillings and put it in the oven. The salsa and the melted cheese make the dish extra juicy. Salad is served on the side of a taco meal," Kati advises.
The Tex Mex food category and the related food culture are growing all the time. Today, Tex Mex is a lot more than just fajitas, tacos and different kinds of crisps and nachos. The ingredient base of Tex Mex is diversifying. In addition to the traditional maize and wheat tortillas, you can now also find, for example, oat- and rise-based tortillas.
"A good tortilla is soft, has the right kind of mouthfeel and stays together well when wrapped. As I prefer a crunchy mouthfeel, I add vegetables such as sweet pepper and fresh cucumber directly to the dish."
Using nachos in main dishes is also a relatively new phenomenon in Tex Mex. A nacho plate is prepared in no time from fried minced meat or Pulled Oats, melted cheese, taco sauce and vegetables, for example. The dish is baked in the oven for only a short time.
"Before, people used to think of taco dishes more as a delicacy. Today, tacos are also a part of dinner. Adding vegetables and the totality of the ingredients shapes our understanding of the nature of the food," Kati says.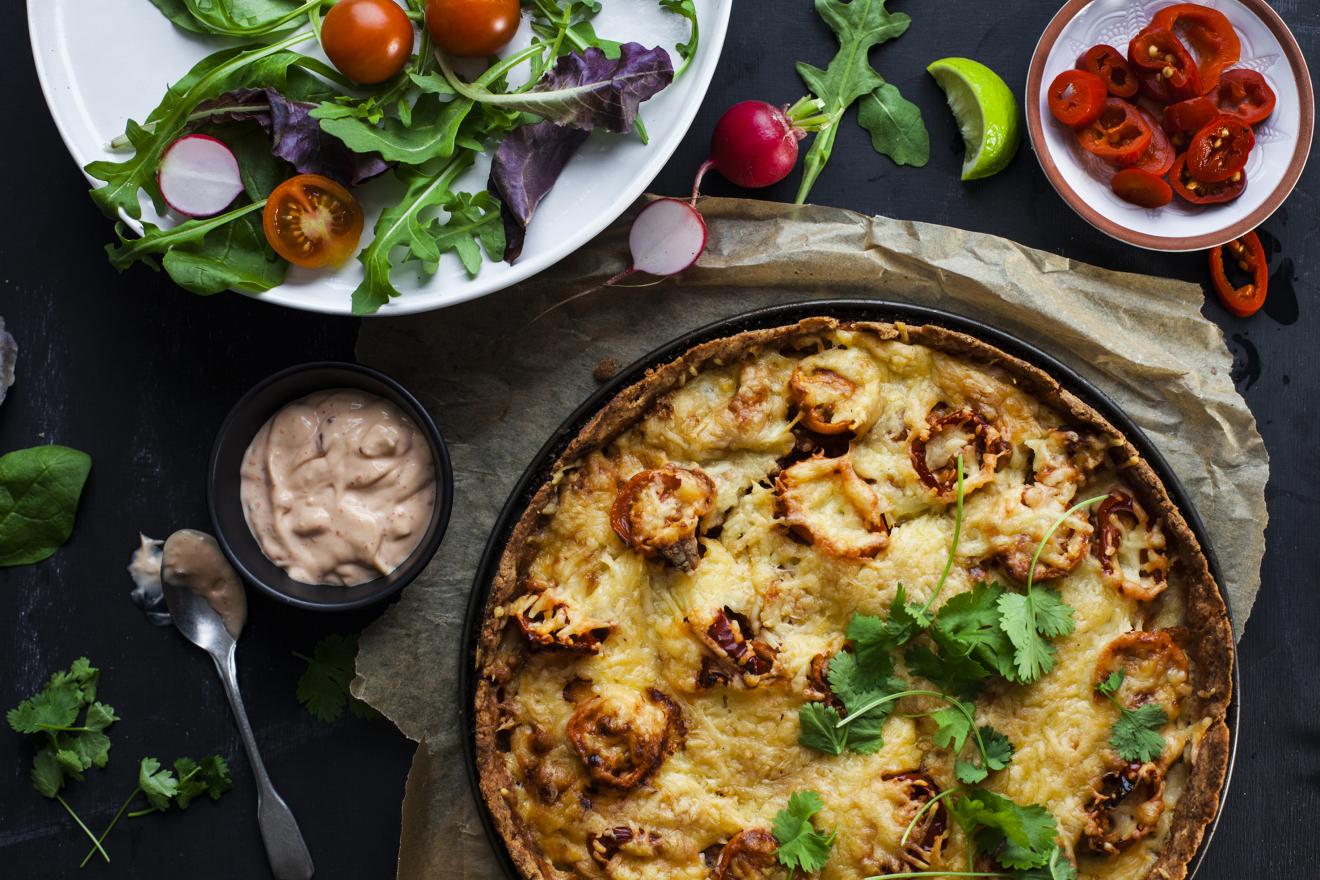 Tex Mex has infinite possibilities
The great thing about Tex Mex is that there are infinite possibilities for adding variation to dishes. According to Kati, you can shape your own culinary experience just as you wish.
Tex Mex is especially popular in families with children.
"Adults are pleased when their children eat lots of vegetables as part of a warm meal. Additionally, kids want to take part in preparing the food and see the ingredients used in their meal. All of this is easily made possible when preparing Tex Mex."
According to Kati, Tex Mex is especially suitable for learning to use plant-based sources of protein that require stronger seasoning compared to meat-based sources.
"It's easy to make tasty food by using ready seasoning mixes and sauces. For example, Pulled Oats Mexico comes with a ready-made sauce."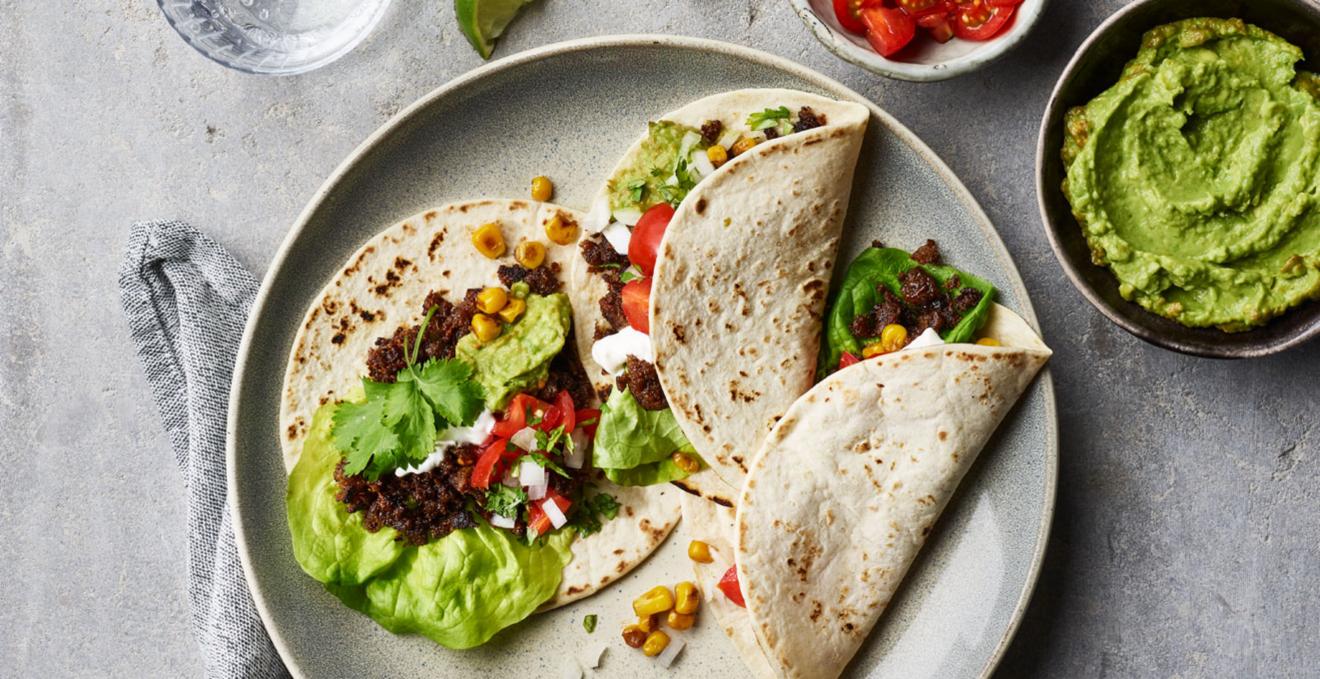 Tex Mex prevents food waste
Finns are already quite used to Tex Mex. For example, schools and lunch restaurants regularly serve tortillas. 
Even though Tex Mex has found its way into the everyday food experience of Finns, Tex Mex is still considered an easy party food compared to other Nordic countries. Sales are up especially around May Day and New Year, whereas in Sweden and Norway, for example, Tex Mex is consumed a lot more evenly throughout the year. In Sweden, texmex-fredag (Tex Mex Friday) is a well-known concept.
"My wish is that Tex Mex would find its way to dinner tables more regularly on ordinary weekdays. It's quick and easy to prepare, which makes it an excellent option for everyday food," Kati says.
Tex Mex is also great for combatting food waste as the leftovers from the previous day can be used to create a delicious treat.
"The leftovers from the fridge can be combined with whatever there is in the cupboard, provided that the basic ingredients of tacos or tortillas, a taco sauce and a seasoning mix are there. It's a great way to use any leftover sauces from the previous day. There's always something in the fridge that can be used to prepare a Tex Mex meal."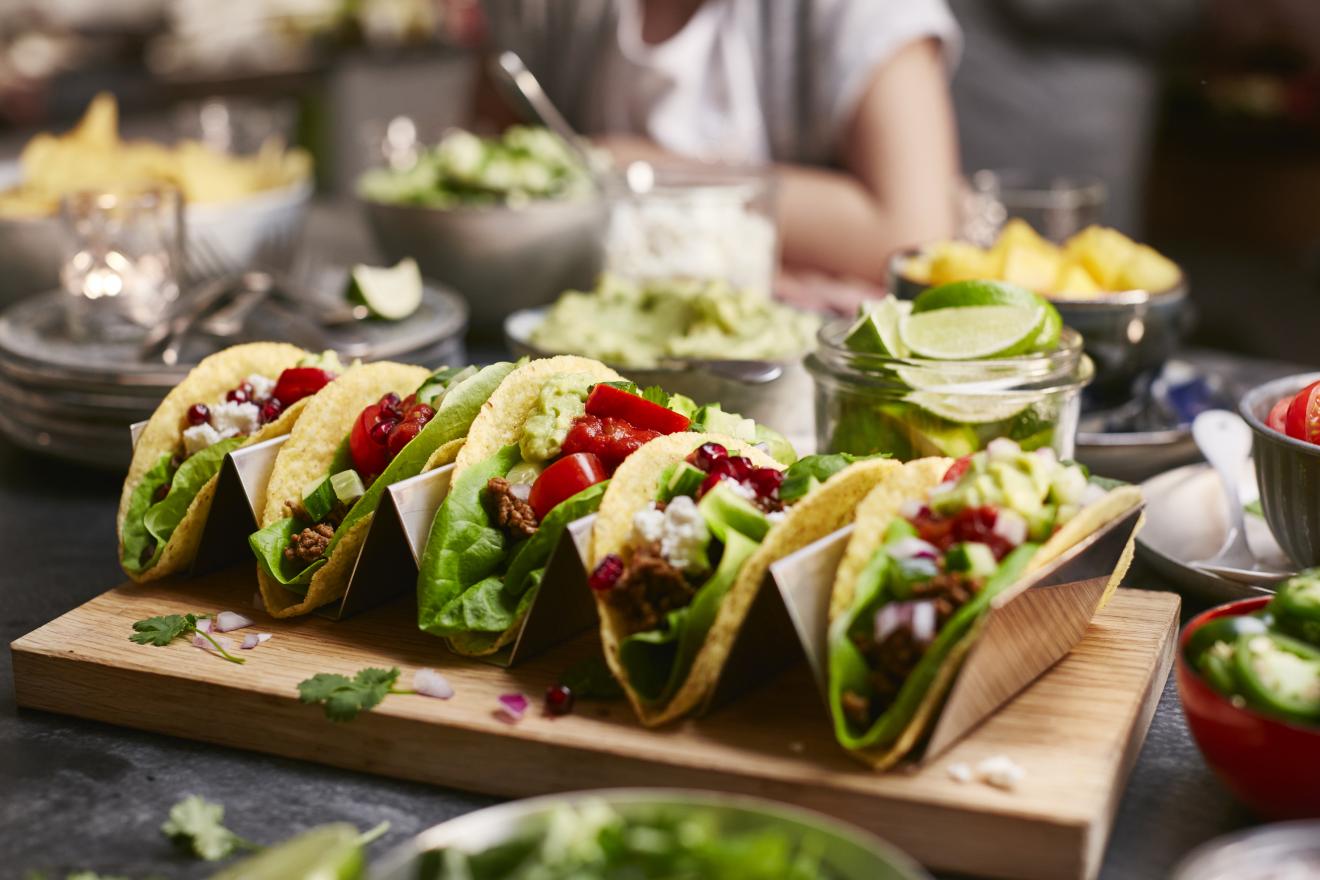 Don't give up shared family meals!
The importance of shared family meals is especially highlighted in the hurry of ordinary daily life. Every member of the Kyllönen family has their own daily routine, which means they rarely have time to sit down and share a meal together.
"Teenagers happily eat small snacks and take small bites of something out of the fridge throughout the day."
On weekends, Kati makes sure the family sits down for a meal together. For her, it is important that the family members also share their news and experiences from the past week while eating together: "How has the week been?" or "What's happening next week?". It's easy to chat over a meal.
"We share our news over a meal on weekends, and no one is in a rush to leave the table. It's important to make time for shared meals and not give them up."
After the weekend, Kati in once again in her element in the world of flavours. She has worked at Paulig for two years. The fast pace and development of the food industry are especially appealing to Kati.
"I'm quite an energetic person and I like the fact that something is happening around me all the time. Also, food and drink interest everyone. Personally, I take huge pleasure in food."