People are more interested in food than ever. Only in recent years have we understood the massive environmental impact that food has. "Perceptions of luxury have quickly turned upside down. Vegan food is now a luxury," says Maija Itkonen, CEO of Gold&Green Foods.
At the age of 12, Maija Itkonen decided to learn all there is to know about baking. The open-minded teenager climbed to her grandmother's attic and read all books that she could find on the subject. Then she baked. The outcome was the most incredible creations! Her mother supported Maija's enthusiasm and helped her patiently in clearing up the mess after baking.
"I wanted to master baking. Already then, I thought that you can achieve wonderful things when you have different tools and materials available," says Itkonen, the co-founder and CEO of Gold&Green Foods.
Later, her areas of interest have ranged broadly. The skillful baker did not imagine she would ever be working with food when she started to study industrial design at the University of Art and Design Helsinki. Itkonen was not interested in designing individual objects but in industrial design as it dealt with extensive entities.
"First and foremost, I was interested in how design helps to harness technology for people's use and to turn it into business. How are technology, business and people's needs interlinked? Design thinking inspires me as it tries to envision alternative futures and contemplates what kind of things could be possible in society."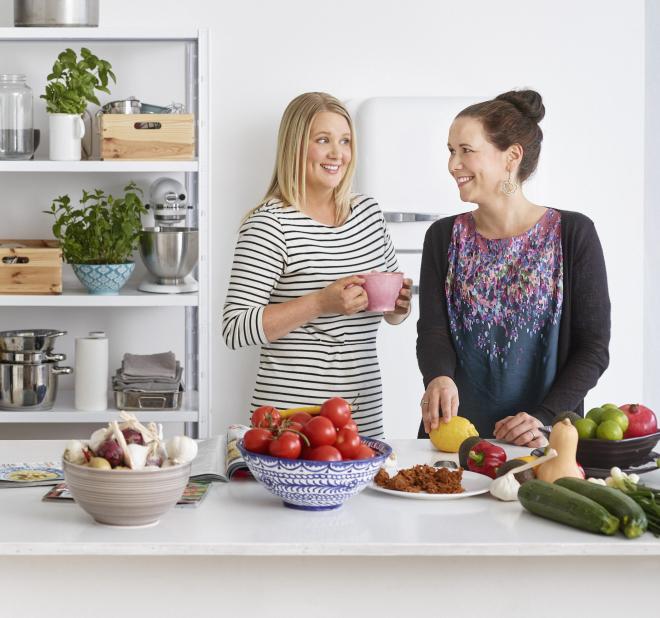 The food industry also needs designers
Nowadays, Itkonen works as the CEO of the internationally successful company Gold&Green Foods, creator of pulled oats. She founded the company together with her schooltime friend Reetta Kivelä and Zhongqing Jiangin. In 2016, Paulig acquired the majority of the company's shares.
Previously, designers were not considered to have any role in the food industry apart from the design of packaging. Now all that has changed.
"I started to think that food in particular is something where you need to look at the bigger picture – for instance, why do we make different food-related choices? Do we make choices that make us happy in the short or long term? These days, environmental thinking is closely linked with food culture."
How does Itkonen perceive the concept of innovation? According to her, an idea is not yet an innovation.
"Actually, an innovation means that you have managed to ask the right questions and answer them so that this new path is also commercially viable. In that case, ideas can truly and comprehensively take flight," says Itkonen.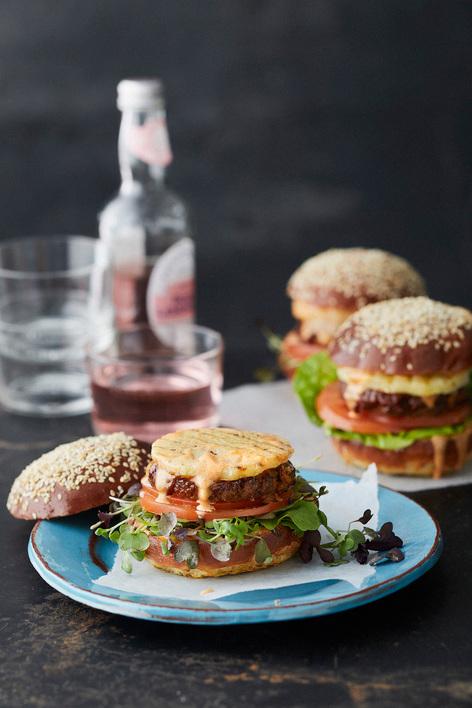 The food industry is thriving
At the moment, the food industry is going through inspiring times. People are tremendously interested in food. Still a while ago, food was a necessary evil in life. Suddenly it interests everyone.
Only in recent years have we understood the massive environmental impact that food has. According to Itkonen, the tone of discussion has also changed radically: for instance, reducing the amount of meat in the diet is not considered as giving something up but as finding true alternatives.
"Vegan food is now a luxury. I think it is great that the idea of luxury is no longer associated with animal-based production like it used to be. Since the Renaissance, we have thought that we exploit nature because we fear it. Suddenly a magnificent wild herb can become an elitist product instead of foie gras. Values have turned upside down."
Meat became an integral element of our society amazingly fast. Still in the 1970s, meat was expensive and only eaten on special occasions. Nevertheless, eating meat became a mainstream habit astonishingly quickly.
"All of a sudden, meat was everywhere almost without us noticing it. However, we now know that food undeniably has a massive environmental impact. We want to find interesting, delicious alternatives to meat. During the past few years, the fragmentation of the range of proteins consumed has been an enormous transformation. I really would like to see what the proteins shelf in the shop looks like in ten years' time."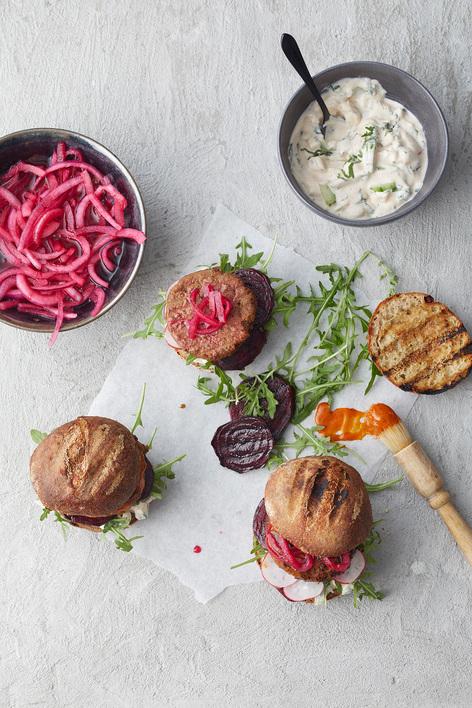 Food must make you feel better
Itkonen is delighted that with her work, she can bring about major changes. This also helps the CEO and mother of four to cope with everyday life.
"We can take concrete action with regard to the environment and climate change. We calculated that our business in Finland has already saved more than 12 billion litres of water. This is an amazing amount: we calculated it by looking at how many packets of pulled oats we have sold and considering the amount of pork or chicken they replaced."
Itkonen's favourite pulled oats dish is cabbage casserole according to her mother's recipe. Even her mother does not use meat in it any more – there is no need.
"When I was a child, my grandmother used to say to me: 'Eat this and you will feel better'. Luckily, the effects food has on health and the environment are now widely known."
Maija Itkonen
Occupation: CEO of Gold&Green Foods, the company that she is also a co-founder of.
Career: In

2008,

Maija Itkonen founded Powerkiss Oy, a company developing wireless 

chargers

 

that could be integrated into furniture. Since 2015, she has worked as the CEO of Gold&Green Foods, a pulled oats company she co-founded.

Education:

Master of Arts, University of Art and Design Helsinki;

has also studied 

Design Business Management

 in the IDBM programme

at Helsinki School of Economics

and oboe at Sibelius Academy. 
Motto: "Ordinary people can change the world when they really put themselves into it."
Hobbies: Making music and growing plants in her vegetable patch at the cottage. Itkonen has played oboe since the age of 9.
19.3.2019.