Petteri Kanerva, who started as Paulig's Executive Chef a year ago, encourages families to come up with dishes together and stick to shared family meals. "Eating is one of the few situations when we use all our senses: we smell, taste, feel, see and even hear food. We calm down and relax when having a meal."
Cooking is art made by hands at its best. There are no restrictions. Only the sky is the limit for realising new cooking techniques and flavour combinations. This is how Petteri Kanerva, Paulig's Executive Chef, feels.
He encourages families not only to stick to shared meals, but also to cook and develop new taste experiences together. When having a meal, people relax and have all their senses open.
"Eating is one of the few situations in which we use all our senses: we smell, taste, feel, see and even hear food. These situations are worth appreciating. What could be nicer than gathering for a shared meal as a family, brainstorming dishes together and having a creative time with food," says Petteri.
However, eating on-the-go is a global phenomenon. People don't necessarily stop to eat anymore. We are used to having take away food and eating while doing something else. 
"I understand the hustle and bustle of people and, therefore, the need for on-the-go dining. Now, especially during these coronavirus times, many families are working and doing school chores together under the same roof, and so it makes sense to involve everyone and bring their ideas into cooking. Now, it is worth developing and refining the great moments of both eating together and cooking together."
In this sense Tex Mex food, for example, is perfect for families in their everyday life.
"Tex Mex fits really well at this time because it takes into account the diets and wishes of different family members. With Tex Mex, you can utilise the ingredients you want and that's why the food tastes so good to everyone. It's worth trying new flavour combinations, vegetarian options and spices."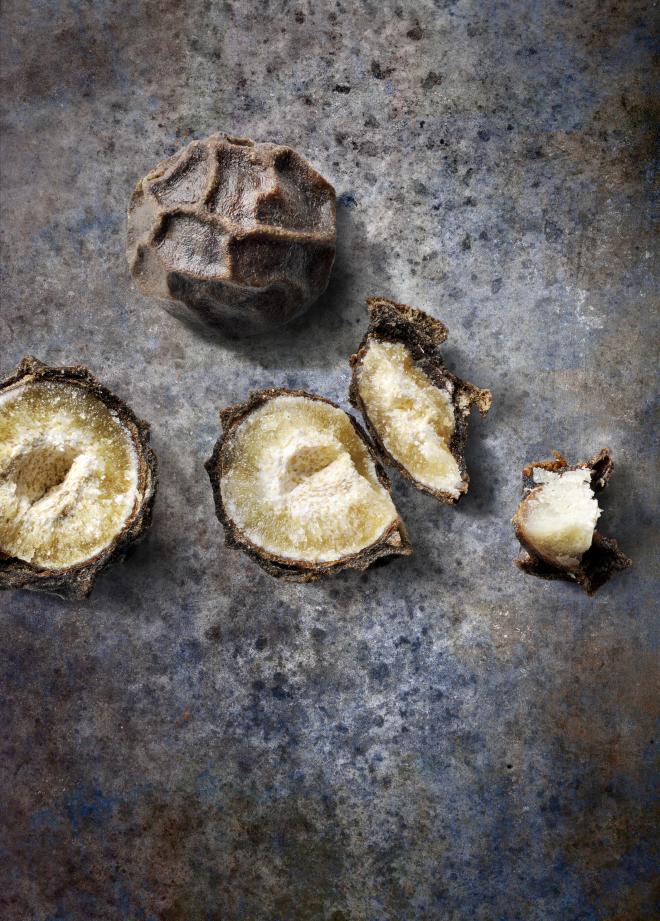 Knowing a pepper by its crust
The global food trend at the moment is that there actually are no clear, big trends. However, seasoning and the quality of spices are attracting a lot of interest in the food world. For example, an authentic Mexican flavour world can be sought using different chilies in the same dish. Chili gives food much more than a heat.
"Ancho chili pepper, which is also used in chocolate desserts, does not burn the mouth but warms it. It is a stylishly fiery chili variety. Chilis are tried and tested for new flavours and the fiery habanero may not be the only option."
The appreciation of the quality of spices has also come to the fore. It is no longer just a question of black pepper, but of what that black pepper is like and how sustainably it is produced.
According to Petteri, it is possible to dive deep in the high-end spices. In peppers, for example, there is a huge level of differences.
"When talking about the best possible black peppers, there is as much crust as possible. The crust brings out the essential oils. When there is a lot of crust, there is also a lot of taste. Spices offer a huge range of approaches to cooking."
Paulig invests a lot in the quality of its spices by visiting spice farms, monitoring farmers' practices and the handling raw materials.
"Quality has always been our number one priority. We will not compromise on that. For example, we always buy peppers whole and only grind them at our own factories. We also closely study the environment in which the spices grow. We support farmers and the whole community as well as develop their daily lives and working conditions," says Petteri.
The quality requirement applies to all spices. For example, high-quality oregano must be used in the recipes much less than a lower-quality herb.
"The taste is clearly more intense."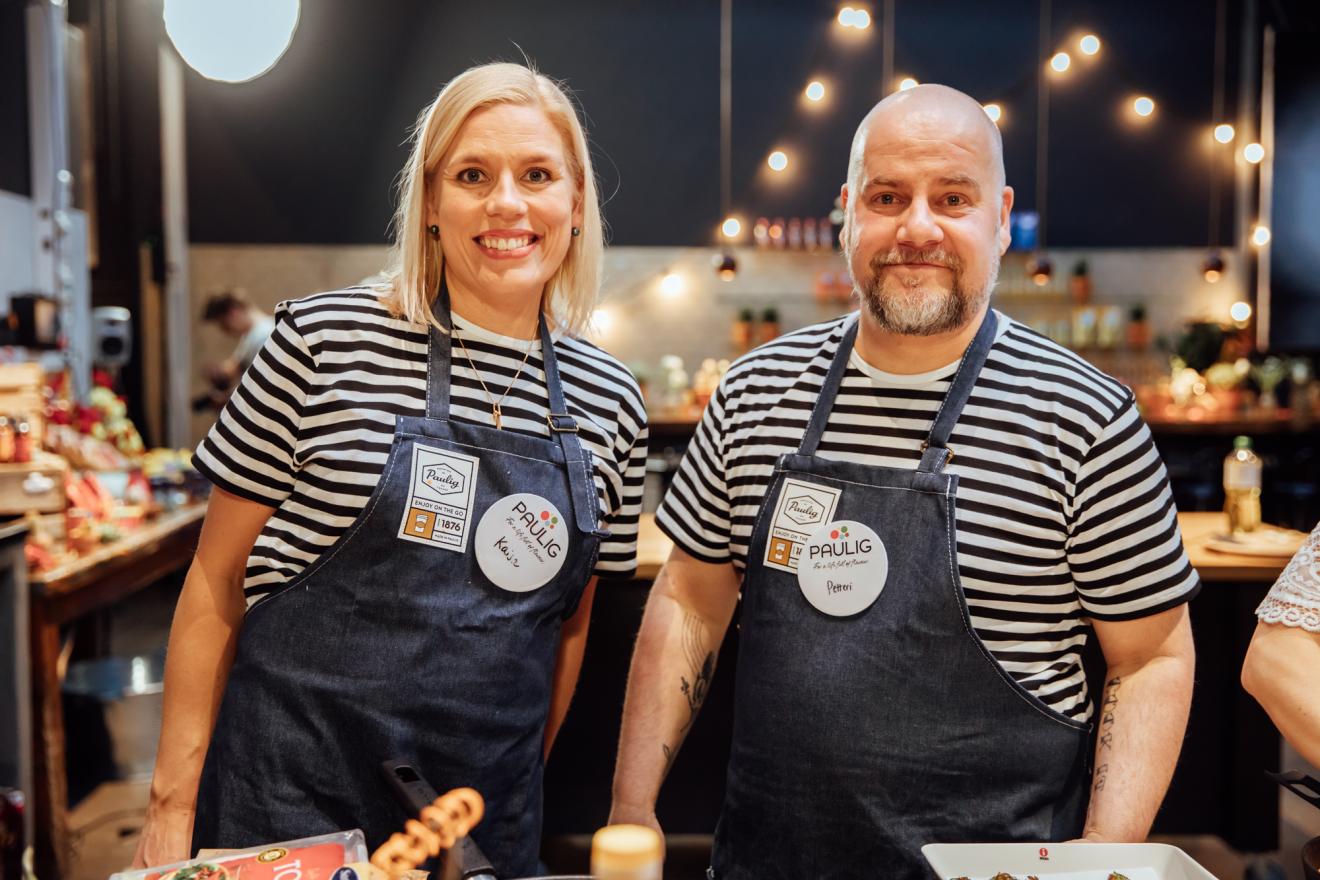 "I grew up in the back rooms of restaurants"
For Petteri, the profession of a chef was a natural choice. Cooking fascinated him even as a child.
"It has been clear to me since I was a child that I would be working with food. My parents have been in the hotel and restaurant business. I grew up in the back rooms of restaurants. If I could not work with and handle food, it would be like someone taking the wind out of my sails. Cooking and developing dishes is a way of life that I have always enjoyed."
And what is Petteri's work like at Paulig? What is the main task of Paulig's Executive Chef?
"There is no typical working day; the work is very varied. My most important task is to help our customers succeed in the kitchen in their daily lives. I help them develop new types of recipes and operating modes. Paulig's know-how in food is passed on to customers in very versatile ways through my work."
In cooking, taste and spices are the most important things to Petteri. Only then, the presentation of the food comes into play.
"In that sense, too, Paulig is a great employer for me - we both approach the world with taste first. Taste is everything in food."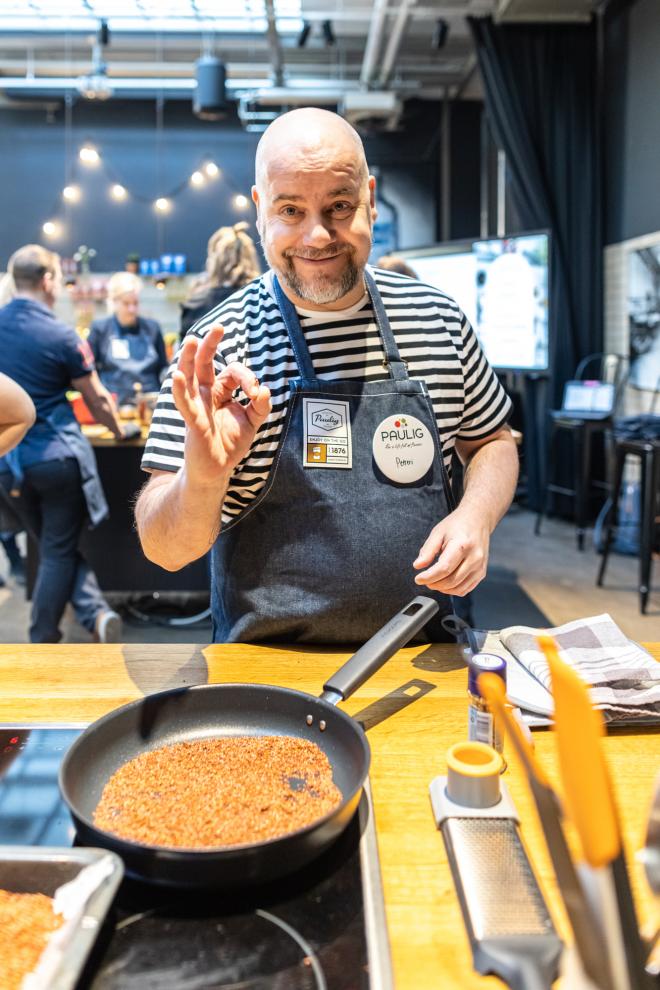 Petteri Kanerva
Occupation: Executive Chef, Paulig
Career: Petteri's career began with a summer job as a bellboy at Hotel Hesperia in 1988. Since then, he has worked in numerous restaurants as a cook as well as a chef.
Hobbies: American football
A tip for home cooks: "Rosemary is perfect for mushroom dishes. The strong rosemary brings out the mild umami taste of the mushrooms very nicely. In addition, a small amount of strong coffee raises the taste of mushroom dishes to a new level

.

In desserts, on the other hand, it is worth combining strawberry and roasted black pepper: seasoning strawberries with black pepper brings out the sweet taste of strawberries wonderfully."
Read also:
Tex Mex is hard to resist
Tex Mex brings people together
A new twist on Tex Mex
Tex Mex – from whatever's in the cupboard!