A durable packaging protects the product, prevents food waste and can also offer valuable raw material for other goods. For instance, did you know that the plastic packages of Pulled Oats are made of recycled plastic bottles and post-industrial waste?
As a part of Paulig Sustainability Approach 2030, we have set an ambitious target that all our packaging will be recyclable and made from renewable or recycled materials by 2030. We asked Lea Rankinen, Director of Sustainability and Public Affairs at Paulig, what is required to achieve the target and what steps have already been taken.
What does Paulig's 2030 packaging target mean in practice?
Our objective is that all our packages are as sustainable as possible without compromising durability and quality. Even though the package's share of the carbon footprint of our products is relatively small, we have committed to work for circularity and develop lower-carbon packaging for all our products.
We took the first big leap in this area already in April 2018 when Paulig Mundo coffee got a new packaging made of 45% renewable, plant-based materials. This great achievement made Paulig the first roastery in the world to use renewable materials in coffee vacuum packages. Today, the share of renewable materials is already 50% in some of Paulig's coffee packages such as Paulig City Coffees and the carbon footprint of these packages has reduced by up to 45%.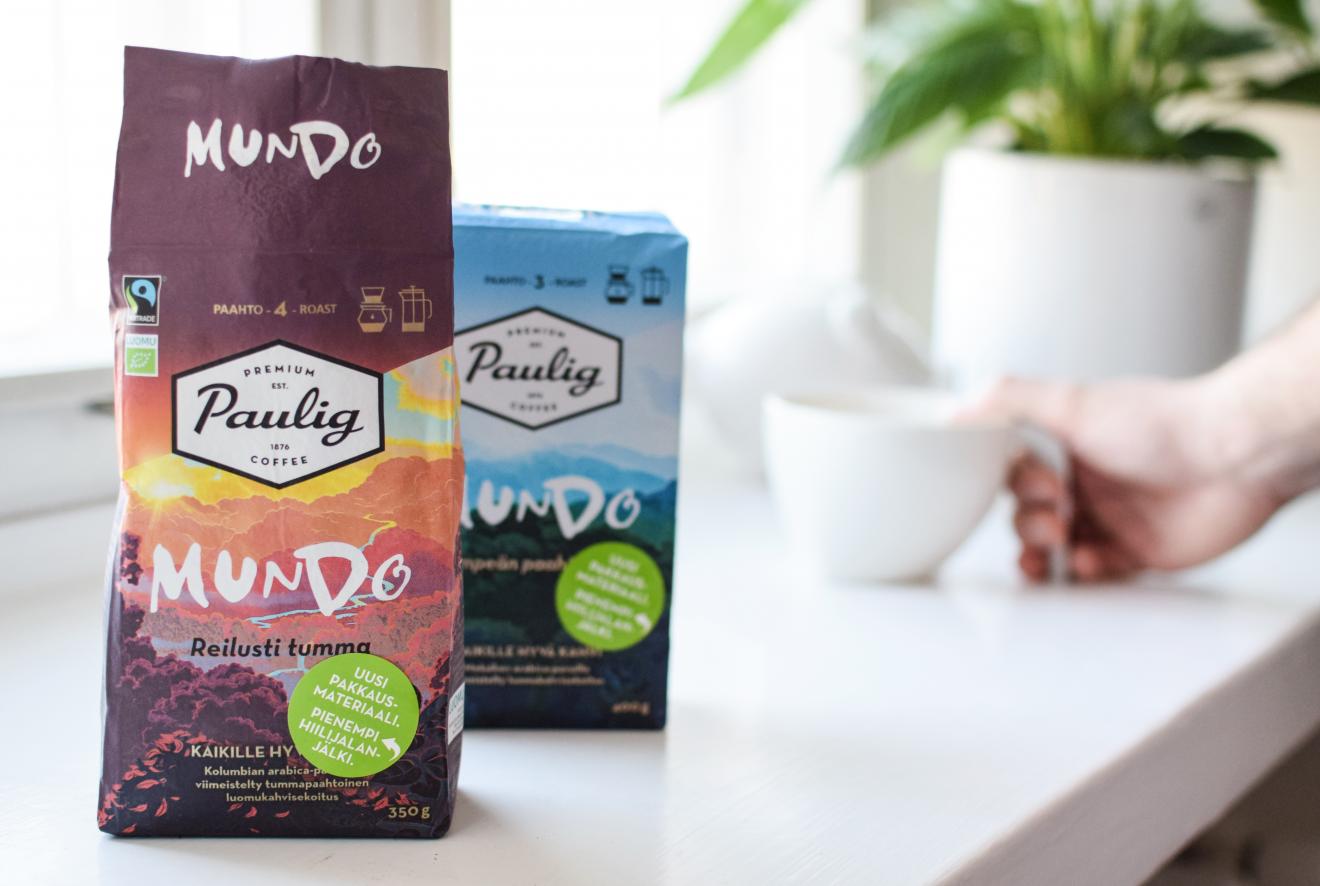 How has Paulig developed its food packaging?
In autumn 2019, we replaced the aluminium can of Santa Maria Coconut milk by cardboard-based package. With this change we managed to reduce the greenhouse gas emissions of the package by almost 800 tons which corresponds to 80% of the packaging's carbon footprint.
During the same autumn, we also introduced new Santa Maria tortilla packaging to the market in which some of the plastic had been replaced by paper. As a result of the packaging reform, 150 tons less plastic is used for tortilla packaging compared to the previous packaging solution which corresponds to six million half-litre plastic bottles and 35% of the packaging's carbon footprint.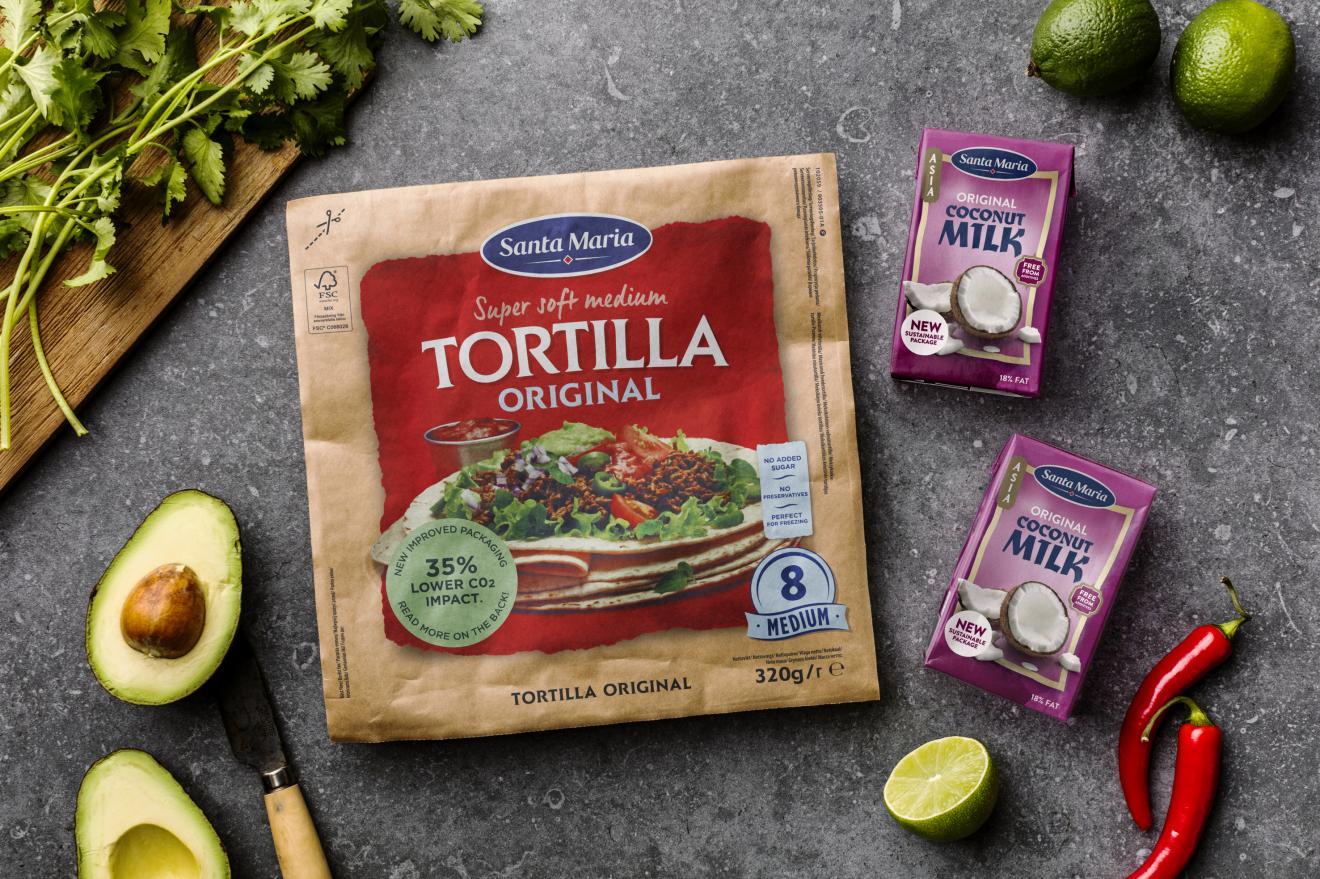 What's cooking now?
Paulig is an active player in packaging development and we constantly look for new solutions. From 2020 on, we are involved in VTT Technical Research Centre of Finland's project where packaging made from completely renewable raw materials is developed.
We have also been recently involved in several circular economy projects. In 2019, we had, together with Globe Hope and K Group, Finland's first circular economy pilot for coffee packages where we collected coffee packages and turned them into new products. In the Baltic countries, we have also collected used coffee grounds that have been used as a fertiliser and a source of energy, for instance, for Haiba Children's Home in Estonia and to light up installations of a big festival.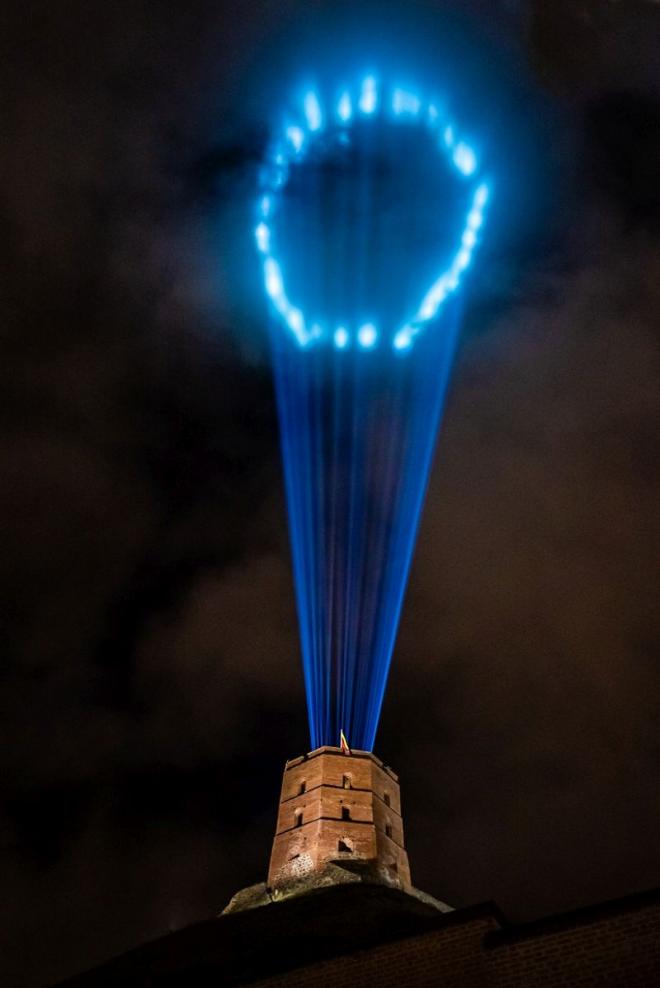 What else would you like to highlight?
I want to encourage everyone to sort their waste to ensure that packaging does not end up in nature. You can find sorting instructions on our packaging. Let's together keep recycling plastic and packaging materials!
I would also like everybody to remember that packaging development is only one part of our sustainability work. I'm proud to say that we are the first food and beverage company in Finland and among frontrunner companies globally that have science-based climate targets approved by the Science Based Targets initiative. We are committed to limiting, through our operations and value chain, the global temperature rise to a maximum of 1.5°C. Our target is to reduce the greenhouse gas emissions from our own operations by 80% and from the value chain by 50% by 2030. The target is the most ambitious designation available through the Science Based Targets initiative process.
Find more information about Paulig's sustainability targets: https://www.pauliggroup.com/sustainability