Paulig engages in long-term sustainability efforts and invests in climate action on a small and large scale. The start of a new decade is a good time to look back and summarise the concrete steps taken during the past ten years. For example, did you know that, in 2018, Paulig became the first company in the world to introduce renewable raw materials to vacuum coffee packages? Read on for more information on five acts of sustainability during the past decade.
Coffee from 100% verified sustainable sources
In 2014, Paulig made a promise that all of the coffee beans used by the company would come from verified sustainable sources by the end of 2018. This promise was fulfilled a year ago and, today, Paulig exclusively uses Fairtrade, certified organic or UTZ certified coffee as well as coffee sourced through verified sustainable partnership programmes.
Achieving this goal required long-term cooperation and dialogue with Paulig's partners and coffee farmers.
"When we made the promise in 2014, not all of the high-quality coffee that we use was available from verified sustainable sources. Over the course of five years, we worked together with our partners to introduce certified coffees to our product selection, develop supply chains, verify the sources of green coffee and establish new partnership programmes in the countries of origin. Our sourcing principle makes us a forerunner among the large roasteries in the coffee industry," says Director Katariina Aho, whose responsibilities at Paulig include sourcing.
Over the years, Paulig has helped more than 100,000 coffee farmers through its partnership programmes. Examples of the partners include International Coffee Partners, Coffee & Climate, Fairtrade and coffee export companies.
Annual CO2 emissions reduced by 365 tonnes thanks to a warehouse innovation
Paulig's warehouse innovation at the Poco Loco production facility on the outskirts of Roeselare, Belgium, reduced the annual number of truck deliveries by 25,000. In carbon dioxide emissions, this means an annual cut of a whopping 365 tonnes. At the core of the innovation is a bridge, spanning one hundred metres, that has been built between the production facility and the warehouse. The raw materials are transported along the bridge via automatic transport lines from the warehouse to the production facility, and the ready products are taken back to the warehouse along the same route.
In the future, it is possible to also acquire a windmill close to the warehouse, which would make the warehouse completely carbon-free.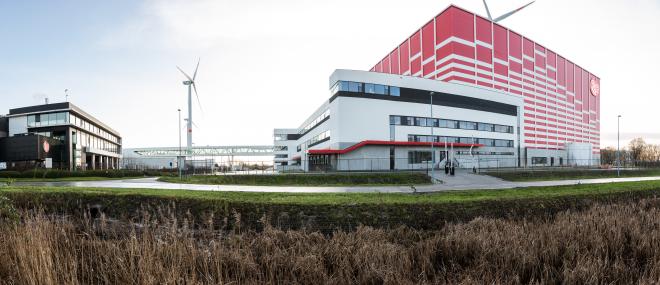 Powering production plants with biogas
Investing in renewable energy and energy efficiency are important parts of Paulig's comprehensive approach to sustainability. During the past decade, Paulig has increasingly used biogas, in particular, in its operations. A significant step in this respect was taken in August 2015 when Paulig began to use biogas for roasting all of the coffee produced at the Vuosaari roastery. This reduced greenhouse gas emissions by as much as 90%, or nearly 2,700 tonnes per year.
Today, biogas powers all of Paulig's coffee roasteries in Finland as well as the company's spice and tortilla factories in Sweden. Robert Paulig Roastery, an artisan roastery chosen as the best roastery in Finland in spring 2019, has also used solar energy produced on site in its operations since 2018.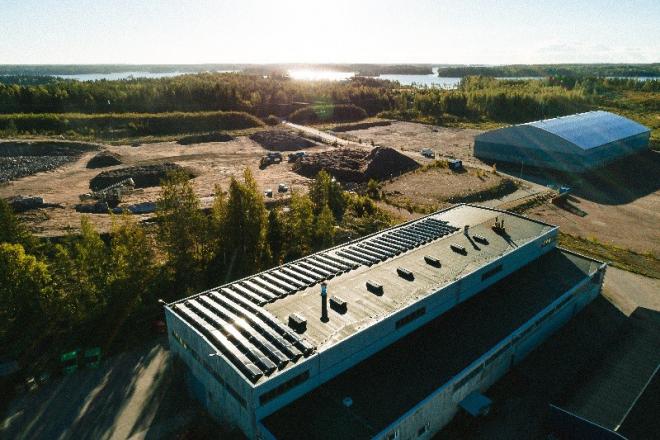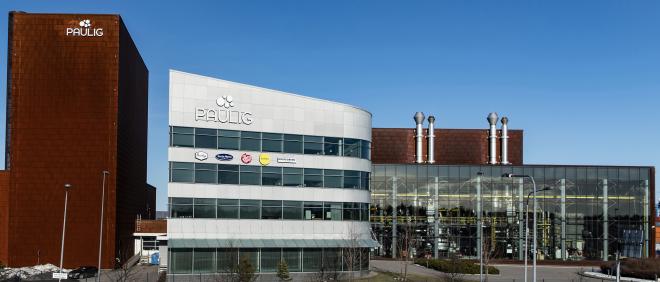 In early autumn 2019, news also broke of a pilot between Paulig and the energy company Helen to take advantage of waste heat and Paulig's coffee roastery in Vuosaari. A heat recovery system will be built in the roastery to recycle excess waste heat for Helen's heating network. The new technical solution makes it possible to recover heat in quantities corresponding to the annual heating consumption of 1,000 two-room apartments. The new heat recovery system will be deployed in early 2020.
The world's first vacuum coffee packages made from renewable raw materials
In recent years, Paulig has reduced the carbon footprint of packaging by increasing the share of renewable, plant-based materials in packaging. Even though packaging only covers a few per cent of a product's environmental effects, Paulig has been able to further reduce the climate impact of packaging through these development efforts.
The company introduced the first renewable materials in coffee packaging in spring 2018 when Paulig Mundo coffees began to be sold in packaging made of 45% renewable, plant-based materials.
"This was a significant step, as we were the first company in the entire world to introduce renewable raw materials to vacuum coffee packages. As of the end of 2019, many of Paulig's coffee packages are made from over 50% renewable, plant-based and non-fossil materials, which has reduced the carbon footprint of the package by approximately one third," says Kati Randell, Strategic Packaging Development Manager at Paulig Group.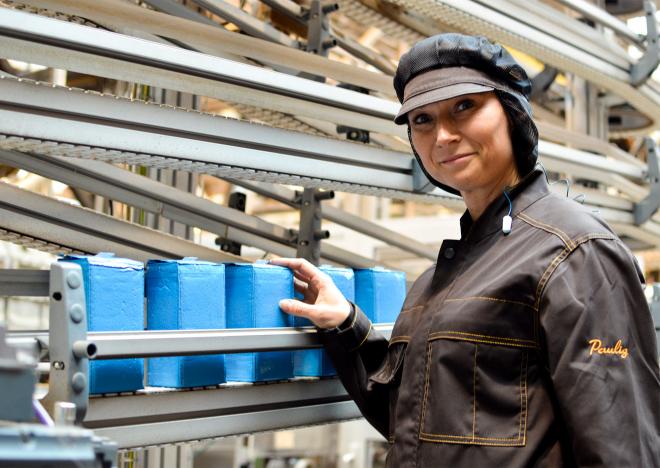 Significant strides have also been made in the development of Paulig's food packaging during the past few years. In the early autumn of 2019, Paulig launched new Santa Maria tortilla packaging in which some of the plastic has been replaced by paper, making the carbon footprint 35% smaller compared to regular packaging. This reduced the amount of plastic used for Santa Maria tortilla packaging by 150 tonnes, which corresponds to about six million half-litre plastic bottles.
The tins previously used as the packaging for Santa Maria coconut milk were replaced by cardboard packaging during the autumn, which reduced the product's greenhouse gas emissions by 796 tonnes. This means that the carbon footprint of the packaging was also reduced by 80%.The new coconut milk packaging is made from 72% plant-based materials.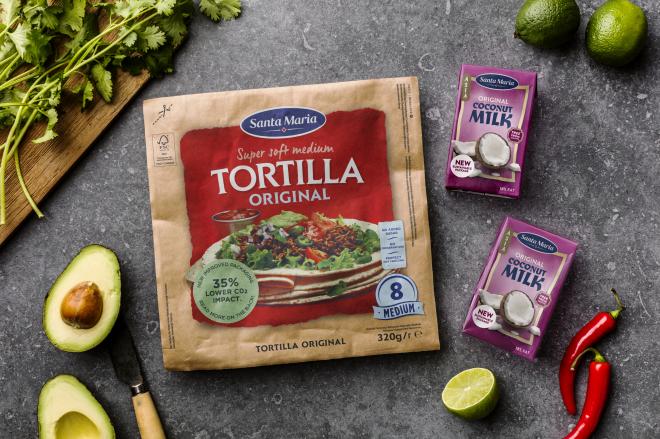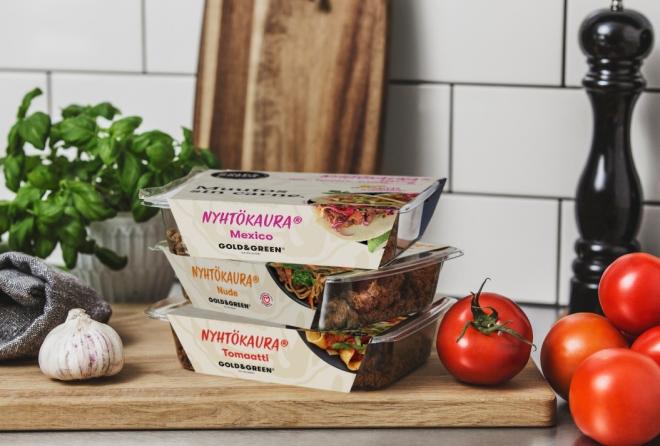 In Gold&Green Foods Pulled Oats product packaging, recycled materials are used to the largest possible extent. The boxes are made from 90–100% recycled plastic bottles and industrial waste plastics and the cardboard components are made from 30% industrial recovered fibres. Similarly, Gold&Green Foods cooler bags are made from large industrial sacks that were previously used to transport oat and beans to production facilities.
Even though our packaging development is coming along in leaps and bounds, our minds are always focused on the most important task of product packaging: preserving the quality and taste of the product. This way, it also best prevents food waste.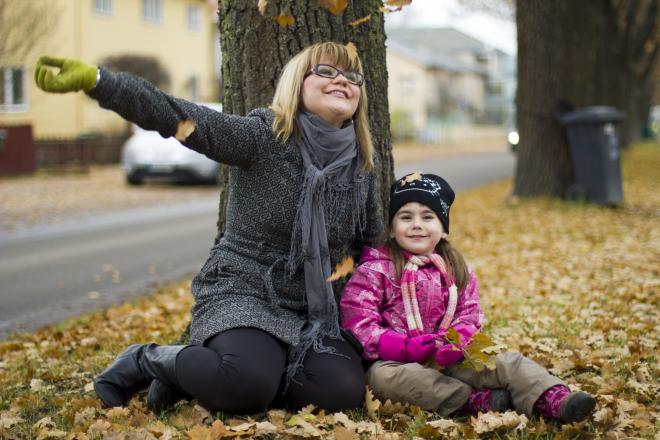 Children and young people at the heart of Paulig's sustainability work
Building a better future has been a key part of Paulig's operations for more than 140 years. In February 2019, Paulig started as a partner of the SOS Children's Village charity, with the focus of the collaboration being placed on expediting support family activities, in particular. SOS Children's Village helps vulnerable children and young people and strives to ensure that all children have the ability to have a normal childhood while living in a safe environment surrounded by their families. The purpose of support family activities is to offer families the help they need as early on as possible.
Paulig is also a founding donor of the New Children's Hospital, which opened in Helsinki in 2018, and the company's Santa Maria brand has partnered with Save the Children Sweden since 2004.
Read more about Paulig's sustainability work: https://www.pauliggroup.com/sustainability 
Photos: Paulig & SOS Children's Village