Implementing Green Energy Initiative for the fifth year, this year we have expanded it beyond the main cities in Lithuania, delivering the light to those who lack it every day. About 1,000 children growing in families with difficulties visit the 49 day centers of Save the Children Lithuania. Paulig donated Christmas trees as gifts to each of the centers and will cover annual electricity costs with the green energy produced from coffee grounds of day centers in Alytus and Utena.
In 2021, around 19 tons of coffee grounds were collected from the project partners, business and shopping centers in Vilnius, and 9,500 kW of green energy produced.The decision where to direct the sustainable electricity was determined by the desire to spread the light not only during the festive period, but also to create value throughout the year.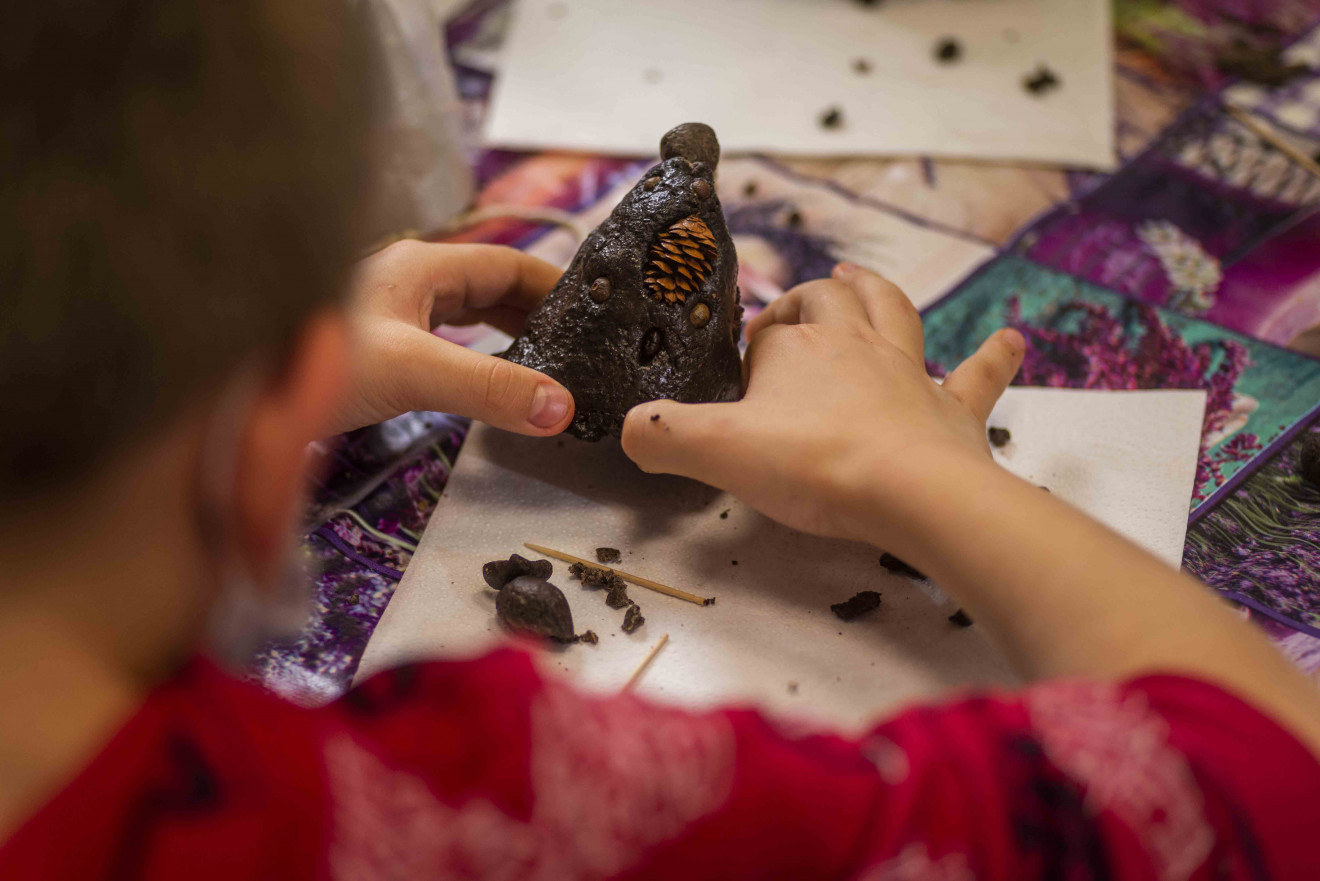 According to Rasa Dičpetrienė, General Director of Save the Children Lithuania, Paulig delivered a very special gift to the children by supporting the organization financially and organizing a Christmas tree lighting at day center of Save the Children Lithuania in Alytus: the children could see and practically learn what sustainability, a term which they often hear at school and in the media, really means. The support and gifts donated by Paulig are important: the day center will be able to save money for additional activities, education and leisure time of the children. 
During the workshop at the day center the children of different age created Christmas tree decorations from coffee grounds with the help of graphic designer, while representatives of Green Genius, the project partner, told them about how electricity is produced from coffee grounds in the biogas power plants. They also invited children to visit one of the power plants in coming spring and see with their own eyes how in a closed cycle coffee grounds turn into energy and fertilisers for farmers fields.
Read more about actions done within the Green Energy Initiative in press releases here, here and here.