The European Commission published its Fit for 55 package yesterday aiming for a 55 per cent reduction in greenhouse gas emissions by 2030 compared to the 1990 levels. At Paulig, we welcome the EU climate ambition and are committed to limit the global temperature rise to a maximum of 1.5°C in our operations and value chain.
The Fit for 55 climate package includes 12 proposals aimed at pushing Europe towards its goal of becoming the world's first climate-neutral continent by 2050. Achieving the 55% reduction in greenhouse gas emissions is crucial to Europe's long-term climate ambition.
At Paulig, we are committed to reducing the greenhouse gas emissions from our own operations by 80% and our value chain by 50% by 2030 aligned with the Paris Climate Agreement of 1.5°C.
The Fit for 55 package also supports our short-term climate targets to reach carbon neutral production sites by 2023 and to reduce our logistics emissions by 25% by 2025.
"I'm happy to declare that we have already taken great steps towards our climate ambitions. In 2020, we reduced the greenhouse gas emissions from our own operations by 18% from a 2018 baseline and became the first food and beverage company in Finland to have climate targets approved by the Science Based Targets initiative. To drive carbon-neutral agriculture, we also became one of Svensk Kolinlagring's development partners in a pilot project which aims to achieve certified carbon sequestration by 2023," says Lea Rankinen, Paulig's Sustainability and Public Affairs Director.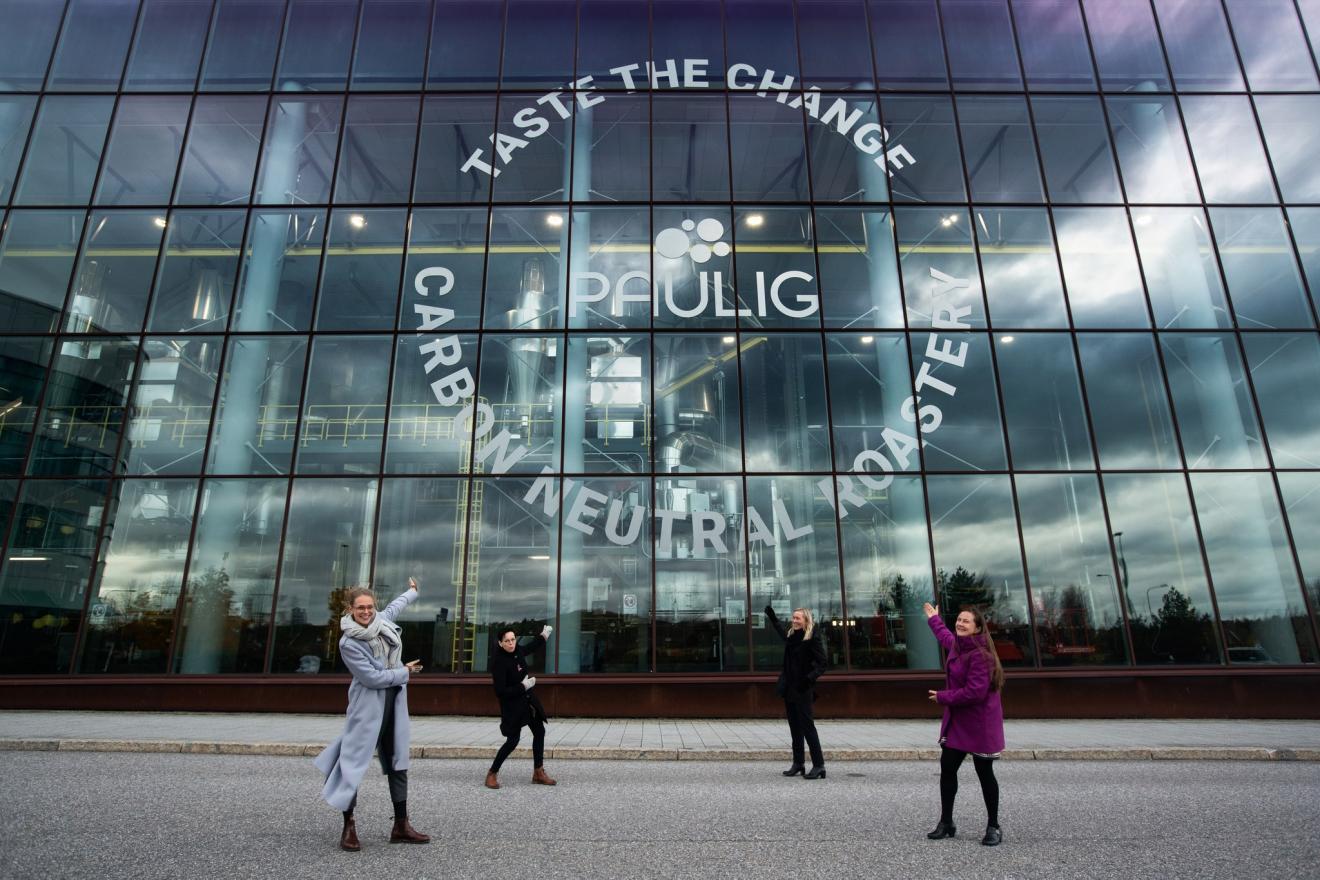 Our next short-term goals are to make all ten of our factories carbon neutral by the end of 2023 and to reduce our logistics emissions by 25% by 2025. Today, we have achieved the CarbonNeutral® building certification for four of our ten production sites and we have recently started constructing a new tortilla plant that we aim to make carbon neutral from the start.
On the logistics front, we have managed to cut greenhouse gas emissions from Vuosaari harbour logistics by up to 90% together with our partners. In Sweden, we have reduced transport CO2 emissions by 85% by switching to renewable fuel for our largest shipments of Tex Mex products.
As a next step, the Fit for 55 proposals will be discussed by the Council of the European Union and the EU Parliament. 
"As the proposals enter the EU legislation process, we ask everyone to keep the ambitions high and support cooperation, innovation and science to achieve the common goal," says Lea Rankinen.

Paulig Sustainability Approach 2030 is based on United Nations Sustainable Development Goals and comprises three focus areas and ambitions. Read about our Sustainability Approach 2030.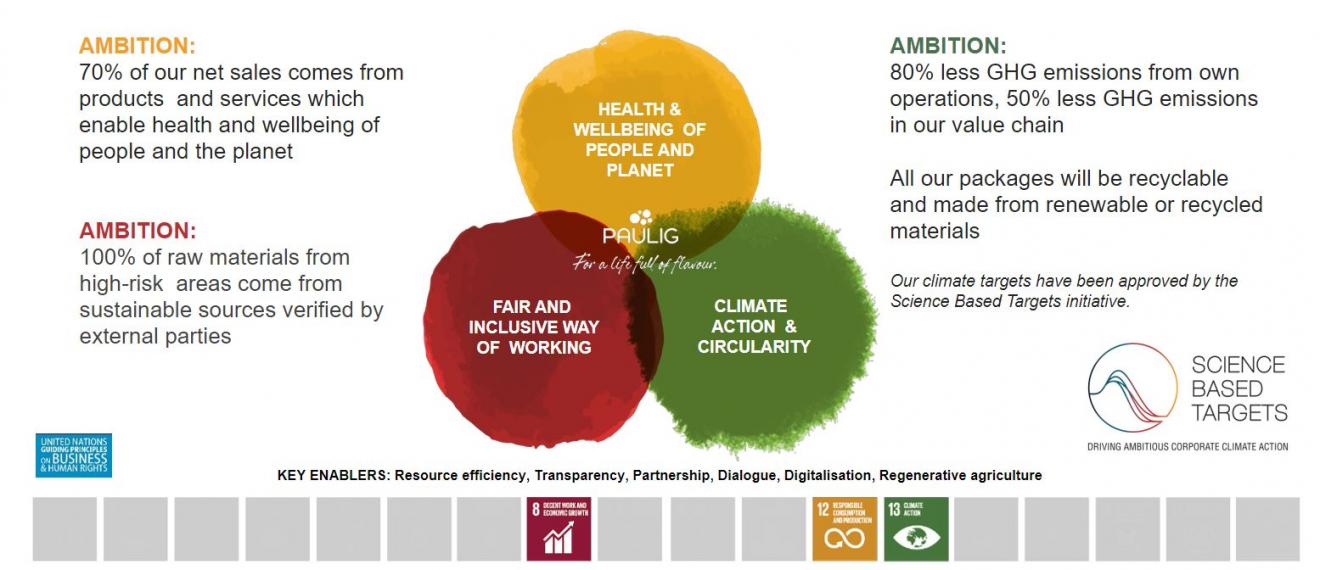 Read more about our climate ambitions and actions.
Read more about the Fit for 55 package on the European Commission website.