Joris Matthijs, Paulig's R&D Manager Frying, Senior Flavorist, thinks it is important to cherish and keep Belgian cuisine alive. Belgians have always wanted to eat well. That is also why interest in locally produced food and seasonal thinking are popular. "People are readopting old traditional recipes and customs. People are now proud of their culinary traditions."
"Belgians are from Burgundy when it comes to their culinary customs," says Joris Matthijs, Paulig's R&D Manager Frying, Senior Flavorist.
According to Joris, the Belgian food tradition is extremely tasty and flavourful. The idea is to offer many kinds of different tastes. Belgians have always wanted to eat well.
"Burgundian cuisine offers lovely sauces, and no one worries about how fatty the food is. When you watch Belgian cooking shows, they always use real butter. Of course, the Belgian cuisine changes, too, and it is constantly influenced and affected by other cultures. However, the core remains the same," says Joris.
When you ask him about traditional Belgian foods, the list seems never-ending.
Bread is often had with cheese and charcuterie, jams or chocolate spreads.
"Special traditional foods include ham and pâté made in autumn of game meat, such as deer or wild boar. Tomatoes filled with North Sea shrimps in a cocktail sauce is also a typical and specific Belgian delicacy," says Joris.
Belgium is also known for its beef stews prepared in beer and enjoyed with mustard. One famous Belgian dish is also chicory gratin with ham and cheese sauce. Soups are also a favourite of the Belgians. For dessert or sweet snack, they often have waffles served with whipped cream, syrup, fruit or vanilla sauce.
"Eel in green herb sauce is also a sophisticated delicacy. A true Belgian traditional treat is also French fries – originally a Belgian invention."
Cherishing and respecting food culture is important
Joris thinks it's important to cherish, respect and keep alive the rich food and drink culture in Belgium so that future generations can also enjoy it.
"My favourite starter is a soup of the season's vegetables served with bread and a beef stew with boiled potatoes and hot apple compote for the main course. The meal is topped off with a great dark beer. For desert, I often select a pancake with vanilla ice cream and chocolate sauce."
For Joris, meals together with his family are extremely important.
"I truly enjoy the atmosphere and the shared moments."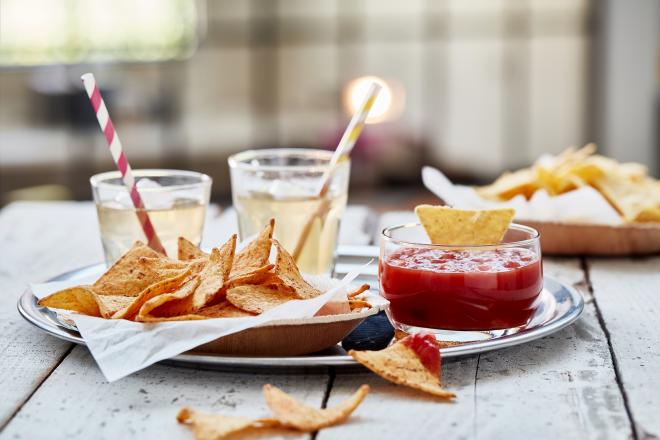 Belgians go for the paprika taste
Paulig's Poco Loco products are a great hit in Belgium. Tortilla chips are not considered to be only a Tex-Mex product but an overall snack. On the shelves of shops, they are next to regular crisps.
"Tortilla chips have been developed to be in many ways healthier than before – for instance, they have less fat than crisps. They also come in several flavours. The paprika flavour is especially loved by the Belgians," says Joris.
It's hard for him to name his favourite from Paulig's products: wraps, tortilla chips, ready meal sets and dips are all often used by Joris.
"The use depends on the situation. For instance, I like trying out spice mixes with meat, seafood or vegetables – and enjoying a new world of flavours together with friends and family."
Back to basics
Nowadays, the Belgians are very aware of climate change, for instance. That is also why the interest in locally sourced food and seasonal thinking are becoming more popular. In general, Joris thinks today's cuisine is described by "back to basics" thinking.
"People are aware that you should eat different foods during different times of the year: lettuce and tomatoes, for instance, in summer and more of different root vegetables in winter. I have also noticed that traditional recipes are in again. Old, forgotten ingredients are back in use and people are adopting old traditional foods and customs. People are now proud of their culinary traditions."
And what is Joris most memorable food moment?
"When I was smoking ham together with my grandfather using traditional methods. My grandfather was a farmer who had cows, pigs and chickens. First, he salted the pork and put in plenty of herbs, such as thyme. The scent of the smoking was amazing. My mouth still waters just thinking about it!"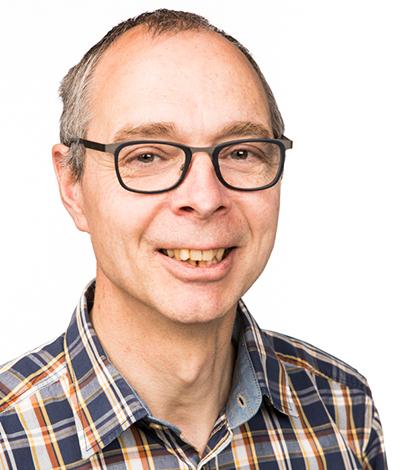 Joris Matthijs
Career: Joris is an Engineer of Brewery and Food Technology. Early in his career, he worked in the brewery industry and then moved on to the food and spice industry. In all, he has more than thirty years of experience in the food industry.
Hobbies: cooking, swimming, gardening and antique cars
Motto: "Each day brings with it new things, thoughts and lessons as well as observations of new worlds of tastes. The world has an endless amount of flavours."
Read also:
More spice, more colour!
Immigration transforms the worlds of flavours
From Thai food to a taco revolution
A whole lotta potatoes!