At Paulig, Katlin Ambos helps chefs understand the flavour better. Starting with the basic understanding of spices and herbs, the importance of provenance, processes and sorting, to pairing ingredients according to their chemical match. The title on her business card reads "Spice Nerd". "All around the world today, people want to eat more flavourful, spicier, and vibrant food. According to our studies, even children as young as five are more adventurous than ever before with food." We asked Ambos about British food and food culture.
What is traditional British food like? How would you describe British food culture?
"The history of Britain has played a large part in its food. The Romans for instance brought us cherries, stinging nettles for salads, cabbages and peas. As well as improving the cultivation of crops such as corn. And they brought wine!
The Germans were excellent farmers who cultivated a wide variety of herbs. The Vikings and Danes brought the techniques for smoking and drying fish."
"Britain has always been a great trading nation. Saffron was first introduced to Cornwall, when the Phoenicians first came to Britain to trade for tin. Saffron is still grown and widely used in British cooking."
"The import of foods and spices from abroad has greatly influenced the British diet. In the Middle Ages, wealthy people were able to cook with spices and dried fruits from as far away as Asia."
What are some traditional British dishes?
"Oh, there are so many: of course fish & chips, traditional English breakfast, black pudding, Scotch eggs, kidney pies, scones and cream.. Also Cornish pasties, haggis, toad in the hole, bubble and squeak, etc.
The names of some traditional British dishes can be a bit misleading, reflecting the wicked British humour. For example toad in the hole consists of sausages in Yorkshire pudding batter and bubble and squeak is usually the leftover vegetables from a traditional roast dinner (potato, cabbage, carrots, sprouts,..) mashed together and fried fat pancake style in a hot pan."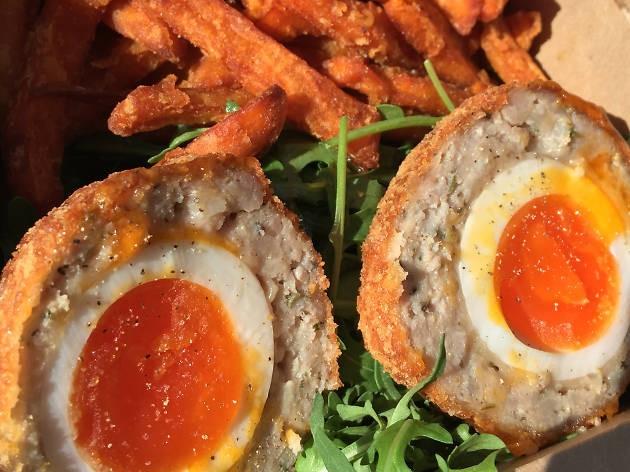 How has British cuisine changed over the years?
"Nowadays, Brits tend to use less white bread, whole milk, pork and liver, which were traditionally used a lot. People now favour more fresh fruit and vegetables, cereals, pasta, Italian-style food, Indian and Asian food in general. Street food culture is thriving and new trends are popping up continuously. People also develop their own versions of street food at home and lots of food gets delivered at home, as a convenient solution that is gaining more popularity especially in big cities."
For you, what is the most important aspect of the British food tradition?
"Traditions related to food are very important in UK – it's not just all about the food. Everything from preparing and presenting food, to how it's enjoyed and with whom, is relevant. The Afternoon Tea, The Sunday Roast, The Indian Takeaway, The Fish&Chips... it's about carrying on the awesome traditions, taking it to the next level, adding a modern touch, and sticking to the traditions at the same time."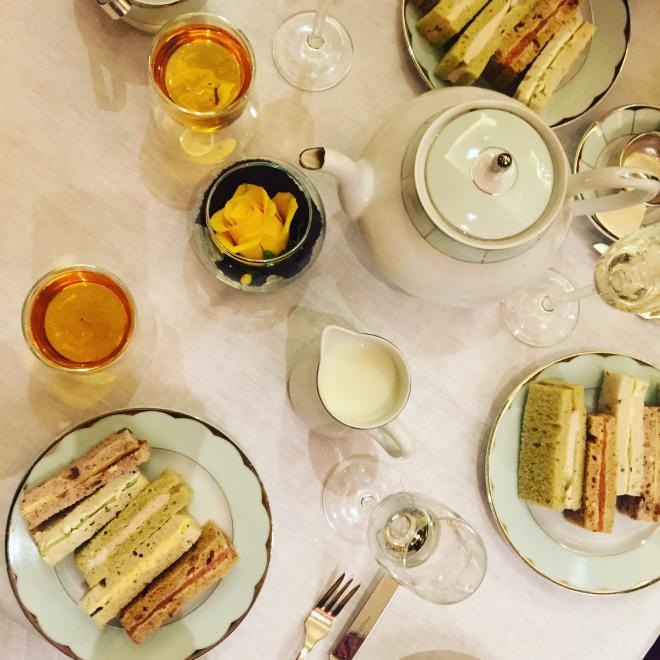 What is your favourite food and how do you enjoy it?
"My favourite foods are all more food-related memories. It's about whom I share my meal with, the moment, the atmosphere, the taste, the smell, the whole experience… 
Like sitting on a beach, watching the sun set, munching the fish&chips, cooked by a friend. A very British way of enjoying fish&chips, is with a cup of tea. I prefer mine with a pint of cold beer!"
"When travelling, the best of the best can be a simple home-cooked meal, prepared by someone local, at their home. The meals, cooked with a big heart and enjoyed with the people you love, are very special and unforgettable."
What food trends do you see right now?
"London is considered one of the food capitals of Europe and it offers an enormous variety of different food cultures and opportunities for eating out. You can see influences of Asian street food everywhere – in sweet and savoury, in OOH eating and home cooking, in very high end restaurants and amongst hand hold street food."
"Fusion food is taking over the restaurants, home deliveries and home cooking. People are mixing Chinese and Indian, calling it Chindian. You can get dessert pizzas and all kinds of different pastry and dessert fusions. Ice creams are having a comeback, in all kinds of different flavours, colours and formats."
"Vegetarian and vegan trends are influencing the food scene. Even though the number of vegetarians and vegans has not increased dramatically, a large number of people are making a conscious effort to cut down on eating meat. The organic and sustainable produce is growing, and people are willing to spend more on it.  At the same time, people are buying more and more food at discounters, unless they are looking for something special."
"Scandinavian methods of cooking and flavours are finally influencing the British fine dining."
"The cooking from scratch at home is becoming more a form of art, a way to show off and impress your friends."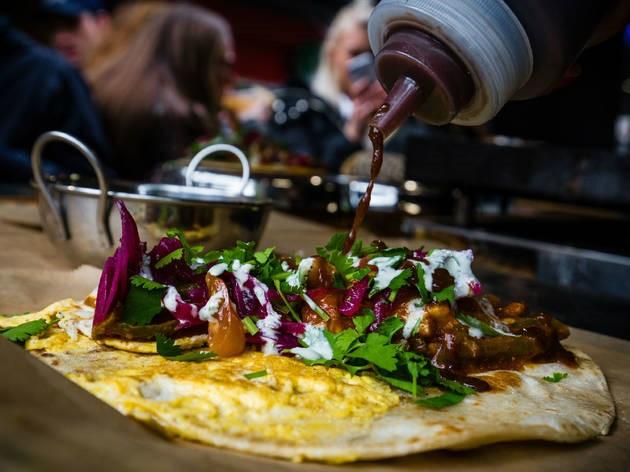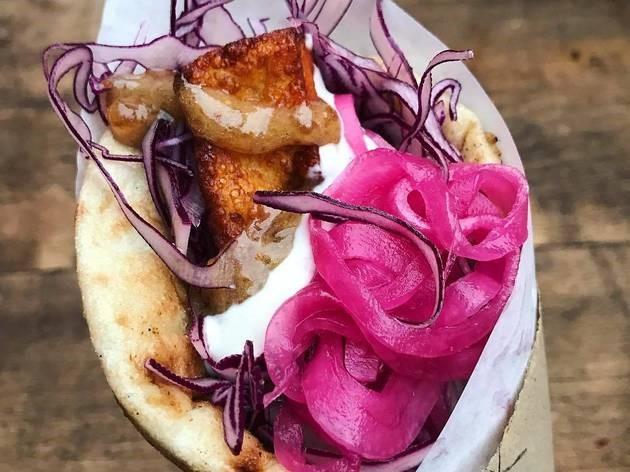 How are Paulig Group's products used in British food culture?
"It's all about The Love of Spice. The Fabulous Flavour. The Mix of Cultures and a Fusion of Foods.. Santa Maria brand has become to be known for the burning passion for spice, flavour and food. We are the team of experts, the ones to turn to, when you want to know more about spices and herbs and how to use them to create amazing dishes. We are proud to say, that the chefs are in love with our products and passion."
Why are people now so interested in food?
"Food is the new fashion. Most of all, it's about experiences, sharing and learning."
Which food trend interests you most at the moment?
"I've always been interested in street food so I'm keeping an eye on how that develops. I'm also tracking the trends with vegan and vegetarian foods because they have a huge impact on the industry. Now is the perfect time to offer Gold&Green's perfect protein to the industry and consumers in UK."
"The most interesting thing about modern food culture is the mix of all things and cultures. There are no longer any boundaries on how food is used, how to dress for meals or what can be discussed at the dinner table."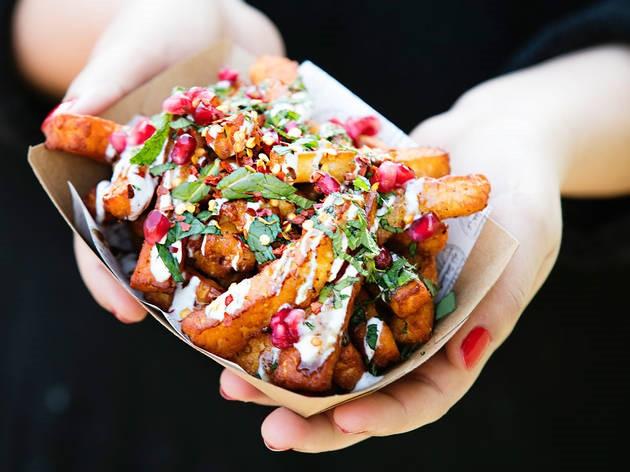 Which food have you never enjoyed eating?
"Raw onion."
What is your favourite Santa Maria product?
"You should see my kitchen – it is a crazy warehouse of flavourings… My favourite spice of all is The King of Spices – Santa Maria Tellicherry Garbled Special Extra Bold that we source from the south west coast of India, in Kerala. These are some very special black peppercorns with an amazing story and the widest flavour profile of all peppercorns."
"I always try to bring plenty of new flavours and spices home from my travels. Also, in my garden at home, I grow all kinds of herbs and spices, like 12 different types of thyme, seven different kinds of rosemary... Lots of these I use as garnishes for gin and tonic."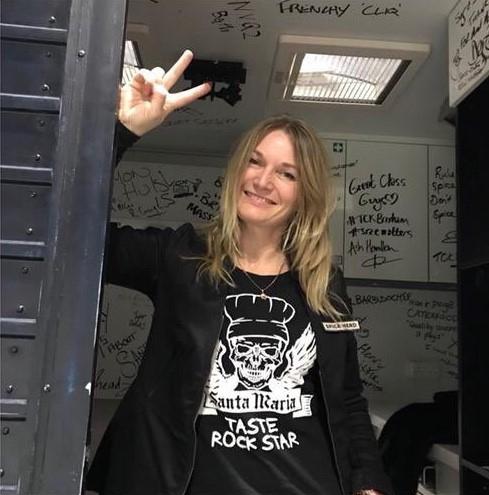 Katlin Ambos
Occupation: "Spice Nerd"
Career: Katlin Ambos has worked in different roles and teams at Paulig for 13 years.
Hobbies: Food, spices, travels, family, reading, horseback riding
Motto: "Carpe diem"
Read also:
Traditional recipes are in fashion
Immigration transforms the worlds of flavours
From Thai food to a taco revolution
A whole lotta potatoes!