Come January, many of us are firmly set on improving our lifestyles and often this means improvements to the diet. But eating more healthily is hard if you feel like you are losing on the taste. Paulig's Sustainability Manager Karin Jonsson is well versed with this problem as her job is to understand how to deliver consumers what they want while making it also healthier. Below she discusses this interesting topic and shares her best tips for anyone trying out Veganuary or otherwise aiming to eat more healthily. 
For food and beverage companies, a big part of sustainability has to do with health. What we eat and drink has a major impact on our health, and consequently manufacturing companies need to be forward-thinking in the way they develop their offering. As people become more aware of health, expanding the range of nutritiously interesting foods and drinks is a recipe for success. 
At Paulig, one of the experts in this area is Karin Jonsson who is Paulig's Sustainability Manager for Nutrition and Health.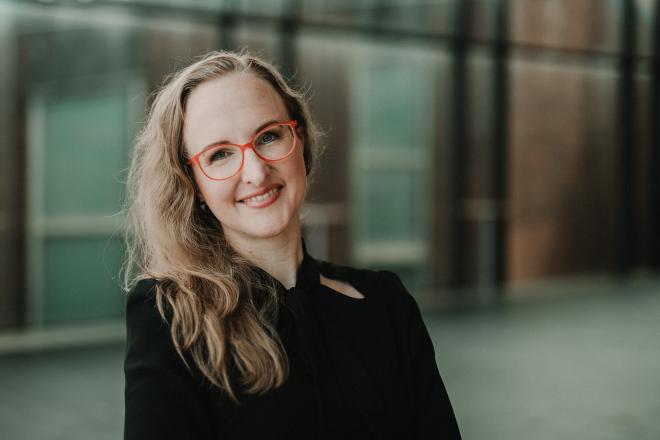 Paulig has set an ambitious goal of being a sustainable frontrunner in its industry. Hence, Paulig promotes the sustainable future of food, inspiring consumers to make sustainable choices while never compromising on taste and convenience.​ Paulig's ambition is for 70% of its net sales to come from products and services which enable the health and well-being of people and the planet by 2030. It is the health part of this objective that Jonsson plays a key role in. 
"My main task has been to evaluate the current situation and the roadmap forward. It starts from core definitions such as what health is and what healthy products are like."  
Jonsson says that it may be challenging for consumers today to know how to eat healthily because there is so much conflicting information available and so many fads in circulation. 
"But if you look at science and official recommendations based on them, it is actually quite uniform what is healthy, one main part being plant-based foods, such as whole grain cereals, legumes, nuts, seeds, fruits and vegetables." 
From the perspective of a food and beverage company, the key challenge is drawing the line between healthy and what consumers actually want. 
"If you set the bar too high – for example too much fibre and wholegrain – you might only reach the people who eat healthily anyway. There isn't much of an impact. So it's always a question of balancing how much healthy stuff you can have in a food while always ensuring great taste." 
But people's preferences aren't fixed. According to Jonsson, consumers can also grow accustomed to new tastes and develop a liking for healthier alternatives.  This happened in Finland, for instance, when the actions by the government led to reduced consumption of salt, which helped people grow accustomed to it. 
Top tips for making vegan food tasty 
As moving towards plant-based diet is both healthy as well as good for the planet, Karin Jonsson has insight on different ways to make vegan food tastier while still healthy. 
"Eating vegan doesn't have to mean eating mushy burgers with rubbery cheese. Exploring the world of world foods, such as Thai or Tex Mex are amazing ways of creating and enjoying delicious vegan dishes." 
Now, as many are undertaking Veganuary, reducing meat intake or otherwise focusing on making improvements to their lifestyle, she shares her best tips on how to move towards a healthier, plant-based diet without compromising on deliciousness. 
1. Plant-based proteins with Tex Mex 
A perfect area for a dish that is healthy for both people and planet is Tex Mex Taco! A plant-based protein mince, such as Pulled Oats®, tried for the first time (and second, and third, and…) couldn't suit better than together with a flavourful Taco spice mix, and your favourite Tex Mex toppings.  
The same goes for a healthy whole grain tortilla. It has a nutty flavour that matches perfectly with the medley of flavours and textures of juicy tomatoes, crisp peppers, tangy onions, sweet mangos, creamy avocados, spicy salsa, sharp cilantro – and why not some smooth and spicy refried beans?  
You can enhance the taste even more by adding a dash of self-made garlic-chili oil.  The oil not only enhances the flavours but also contains healthy unsaturated fatty acids. Using cold-pressed extra virgin oils are recommended as they contain polyphenols that are good for the heart.  
2. Thai flavours with curry and coconut 
The Thai cuisine offers a great selection of dishes that are vegan, tasty and can be made healthy. Basically combining different curry pastes with your favourite vegetables is what does the trick. 
For example, you can use green or red curry paste, plant oils and a hint of coconut milk for the taste. Add your favourite vegetables and legumes: leek, broccoli, red pepper, tofu and/or chickpeas. Again, adding some self-made garlic-chili oil after the cooking will really bring out the flavours and improve the fatty acid profile of the dish. 
If you prefer a more meat-like protein source than chickpeas and tofu, there are plenty of innovative products out there that gives a different texture, such as chili-ginger marinated Deli Oats™.  
3. Experiment with options to white rice   
Usually, refined white rice is characteristic of Asian dishes. However, there are plenty of options to white rice, such as wholegrain rice and quinoa. Besides the regular light brown wholegrain rice and quinoa, black and dark red varieties also exist. And why not try out planet healthy options like whole wheat, oat or shredded cauliflower "rice"? All these whole grain or vegetable options give you good amounts of fibre and nutrients. If you are unfamiliar with the taste of whole grain, a flavourful Thai sauce will help you far along the way to learn to love it. 
4. Reduce salt but be clever about it 
Salt is essential for most of us to feel satisfied about the flavour of the dish. But dare to challenge yourself getting used to less salt. It is actually quite easy, if you are persistent. However, do the challenge on your regular meat dishes and don't start with your vegan dishes. Otherwise, you may fool yourself into thinking that vegan food has an inferior taste to meat-based food. 
There are several mouth-watering vegan recipes at the websites of the different brands of Paulig. Jonsson shares some of her recommendations below.  
"These are both healthy and look delicious – I just can't wait to try them out and prepare them for myself and my family." 
Gold&Green 
Santa Maria