Food waste is a problem for the whole world and one of its root causes is the weakening of kitchen skills. For this reason, Paulig offers a unique food waste calculator and a comprehensive material package about food waste that can be especially utilised in home economics classes in basic education. The goal is to help young people understand and reduce their and their family's food waste. Many schools around Finland have already expressed their interest in using the material and it's available to all who are interested in the topic.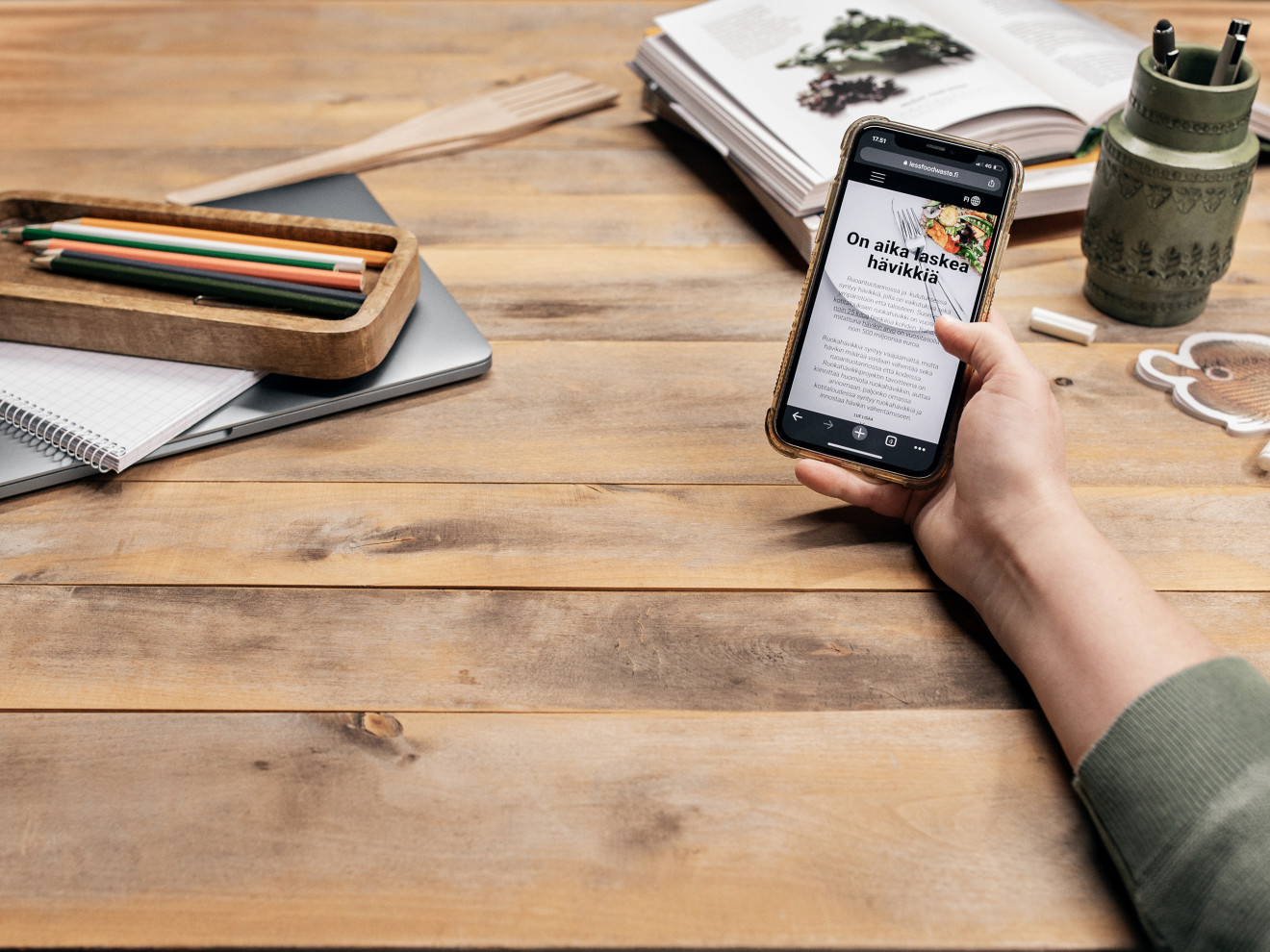 If global food waste were a country, it would be the country with the third largest carbon footprint in the world (1). About a third of all food waste is produced in households, and in Finland this amounts to about 120 million kg a year. The amount will be difficult to reduce if consumers do not understand how much food waste they produce, how it is produced and what its impact is. This is why Paulig is offering open access to use the food waste calculator and other available materials on food waste. The material package is especially suitable for home economics classes in lower secondary school, and it includes an inspiring video, in which Pinja "Pinkku Pinsku" Saraksenaho, a well-known Finnish influencer, encourages young people to think about food waste. 
"Home economics classes offer many young people their first experience of important everyday skills, and the teaching is meant to support young people's development into responsible consumers. Sustainability is already an important part of the teaching, but the food waste calculator and the material package are a good concrete addition to support it. Understanding and reducing food waste may feel difficult, which is why we have created tools that demonstrate the issue and are available to everyone in Finland," says Kaisa Lipponen, Paulig's SVP, Communications & Sustainability.  
Paulig wants to help educate the responsible consumers of the future. The goal is to increase knowledge about food waste and offer examples and ways of systematically reducing it, both at home and at school. Many professionals in the field, such as home economics teachers, were consulted during the creation of the food waste calculator. In addition to the calculator, schools also receive a comprehensive material package to support food waste education. 
The food waste calculator teaches and inspires to reduce everyday food waste 
Released a year ago, the food waste calculator by Paulig and the Natural Resources Institute Finland now has more than 56,000 users. The calculator, which is intended for households, calculates not only the amount of a household's food waste but also its emissions and monetary value. Food waste is often produced little by little, so the calculator helps households understand how much food waste they produce and what its impact is and make sustainable decisions to reduce food waste. The food waste calculator is based on the Natural Resources Institute Finland's research on food waste amounts and its carbon footprint.  
"Food waste is inevitably created during all stages of food production and consumption, but its amount can be reduced. The root causes of food waste include, among other things, the fact that food is not appreciated enough, that kitchen skills of Finns have weakened and that there is a lack of planning. Therefore it's important that this issue is addressed as early as possible and already at school. With the calculator, we want to not only teach but also inspire the new generation to reduce food waste in their everyday life," says Juha-Matti Katajajuuri, Senior Scientist at the Natural Resources Institute Finland.  
You can check the video below and the material package (in Finnish) here. You can try the food waste calculator here: www.lessfoodwaste.fi/en

 
For further information, please contact:  
Janna Viisterä 
Communications Manager, Corporate Communications 
+358 40 8620 055  
janna.viistera@paulig.com 
 
About Paulig:   
Paulig is a family-owned food and beverage company, growing a new, sustainable food culture – one that is good for both people and the planet. Paulig provides all things tasty; coffees and beverages, Tex Mex and spices, snacks and plant-based choices. The company's brands are Paulig, Santa Maria, Risenta, Gold&Green, Poco Loco and Liven. Paulig's sales amounted to EUR 966 million in 2021. The company has 2,400 passionate employees in 14 different countries working around the purpose For a life full of flavour.   
Sources: 
The Food and Agriculture Organization of the United Nations FAO: Food Loss and Waste Database | FAO | Food and Agriculture Organization of the United Nations 
The most recent reports on food waste by Natural Resources Institute Finland: Ajankohtaista - Elintarvikejäte- ja ruokahävikkiseuranta -hanke (luke.fi)