Anders Jonebring, Head of Research and Development at Paulig Foods, is a team player who prefers working with others to independent tasks. "I'm fascinated by innovations because they challenge us to test our limits. What exactly are we humans capable of?" In his free time, Jonebring is a bandy enthusiast who also coaches junior teams.
In his own work, Anders Jonebring enjoys problem solving and helping people find ways to overcome various challenges. He says that, on a smaller scale, innovation work is actually about finding new solutions to problems and developing already existing solutions.
"It brings me great joy to be able to help consumers in their everyday life by offering them interesting new food choices," Jonebring says.
What's the first thing you do when you get to work?
"I always start with a cup of coffee. Usually, I take a moment to enjoy the coffee in our restaurant, Taste, and check my e-mails."
What is a typical working day like for you? What's the best thing about your work?
"A typical day for me is full of meetings with different people. In most of the meetings, we discuss future plans and how we can develop our forms of cooperation. The best thing about my work is getting to work with very different people. I'm a true team player. I really prefer collaboration to working alone."
Which product innovations has your work been focused on lately?
"Our latest innovations include both novelty products introduced in our selection as well as existing products that have been improved and developed. Our new products are strongly linked to the increasingly popular flexible lifestyle trend. For example, we offer street food inspired meals for home cooking."
"We have also announced an entire range of spice jars with a new and innovative lid. This is something we're very proud of. You can open the lid with just one hand and adjusting the dose is now easier than before as the lid contains an integrated dosage function. On the lid, there's a sticker with the name and picture of the spice. This is very convenient if you're keeping the jars in a drawer."
"Paulig offers a complete range of spices including individual spices and spice mixes. My personal favourite is chili-lime. We recommend it especially for fish and seafood, but it's also well suited for other types of meals. For example, I use it for Pad Thai. I think it works really well."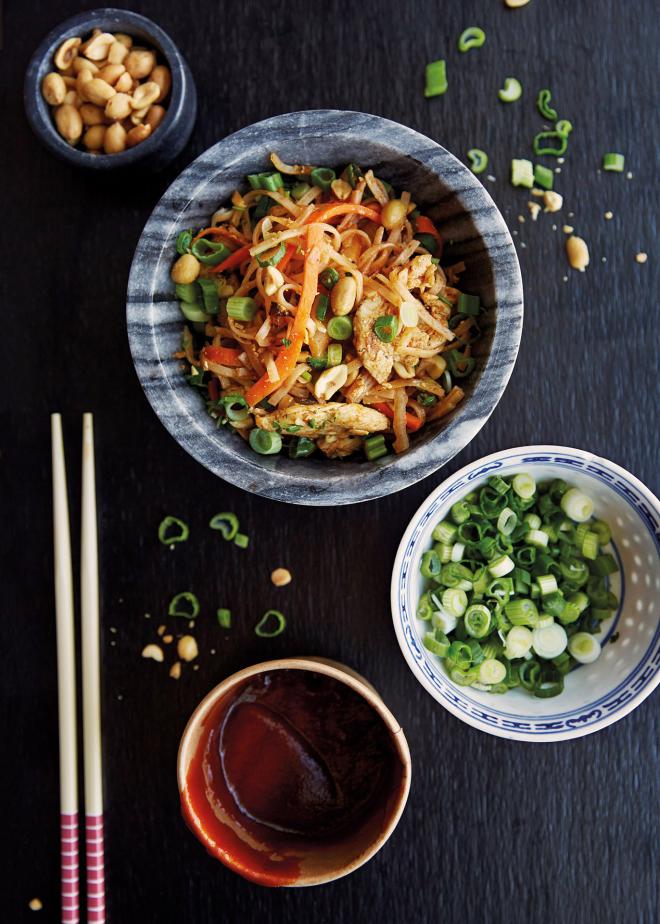 How would you describe Paulig's current innovation work?
"Paulig's innovation work is very comprehensive. We work with different innovation projects of various levels, collaborating with different business units. We're not just focused on innovations that are connected to our everyday business but strive to think long-term and maintain a start-up perspective in our development work. This means we try to come up with future food solutions and innovations from the perspective of our current business."
How have R&D work and its principles changed in the past years?
"The work is much more focused on solving the problems that consumers face in everyday life, rather than coming up with completely new ideas. There's a lot less improvisation. Our innovators follow a plan. In addition, our work is now much more transparent."
What does 'innovation' mean today?
"The word itself is loaded with expectations, and I think it's thrown around a bit too much. Innovativeness is something people strive for. They want to be innovative – and the same goes for creativity. A lack of innovativeness is viewed as a negative trait."
"Many things that we call innovations these days are actually based on R&D or improving an existing idea or concept. I think both are equally important."
What's the greatest misconception related to innovations?
"The idea that all innovations need to be revolutionary or that they are based on a single grand idea. In fact, innovation work takes a long time and requires persistence – trial and error. Innovation might even arise from error. It's usually about a small evolution instead of a large-scale revolution."
What's the biggest challenge you face in your innovation work?
"Sometimes it's hard to balance resources between innovations that can be implemented quickly and those with more uncertain results. We have to invest in both in order to stay ahead of the game. It's always a bit scary to invest in the unknown, but the work becomes much more rewarding when the investments are successful."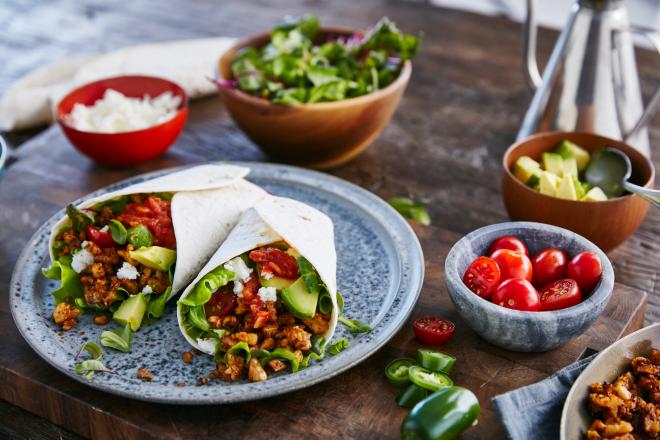 What kinds of food trends do you see right now?
"People want to live healthier lives. This can also be seen in the food-related choices they make. People are more and more aware of the consistency of food, the ingredients used, and the origins of the products. Consumers aim to use less salt, sugar and additives. People are interested in 'green meals'. They eat very little meat, if any. The availability of plant-based protein has increased at an amazing rate. Sustainable development and a holistic approach to products, as well as the in what people eat, affect our work greatly these days."
What gives you strength and inspiration?
"I get strength from working with others, no matter if I'm at work or home. I'm inspired by team sports and team dynamics. A community that drives people towards the same goal and in which people have different roles and strengths is amazing."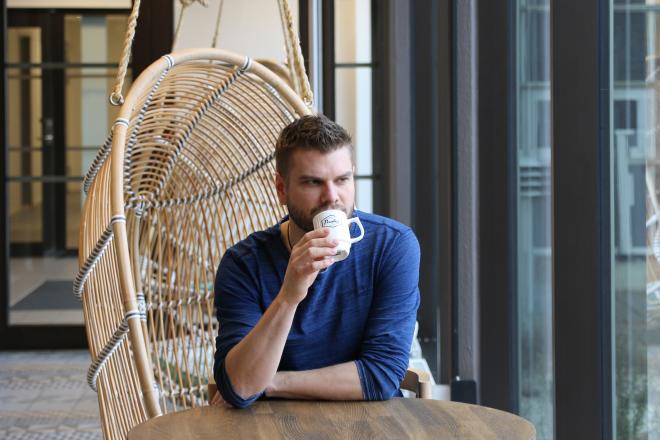 Anders Jonebring
Education:

Master of Science (Technology) in chemical engineering

Career:

Anders Jonebring has been working at Paulig for nearly 15 years in various positions, including customer service, marketing and the Santa Maria offices in England. He did his Master's thesis at Paulig and started his career at the company immediately after graduating from university. Anders has been working in Paulig Foods' research and development for the past eight years and is the head of the company's R&D.

Hobbies:

"I'm one of those people who have too many hobbies. I'm a sports addict. In the winter, I spend nearly all my free time with bandy, either with the juniors or playing myself. My summertime passion is riding my bicycle. I also like fishing and hunting as well as fixing things and other hands-on activities at home."

Motto:

"I'm a firm believer in developing one's own strengths. If you spend more time doing what you're good at, life is more fun and you get better results."