I have worked with coffee for years, but never has my work been as exciting as it is now. What has changed over the years?
In our work, we now focus even more on the origin of coffee, its producers and farmers – the future of coffee production. Companies and people working with coffee have grasped that the existence of high-quality green coffee is not self-evident. The coffee plant requires great efforts from us in order to grow.
If we want to enjoy soft and peaceful coffee moments also in the future and drink the rich coffee, full of aroma, that we love, we have plenty of work to do.
Paulig has already made commitments that we couldn't even have dreamt of ten years ago. We have made a promise that all of our coffee will be purchased from verified sustainable sources. In practice, this means that we buy coffee with a UTZ, RFA or FT-O certification and acquire coffee through carefully selected partnership programmes. In the future, we will reach a hundred thousand farmers through our partnership programmes. We have been involved in the construction of a school in Nicaragua and supported children's education and literacy in Tanzania.
Being a responsible actor is exactly what makes this work so exciting. Why are these kinds of programmes and farmer communities established? What do they mean? In general, what enables the creation of groups between farmers?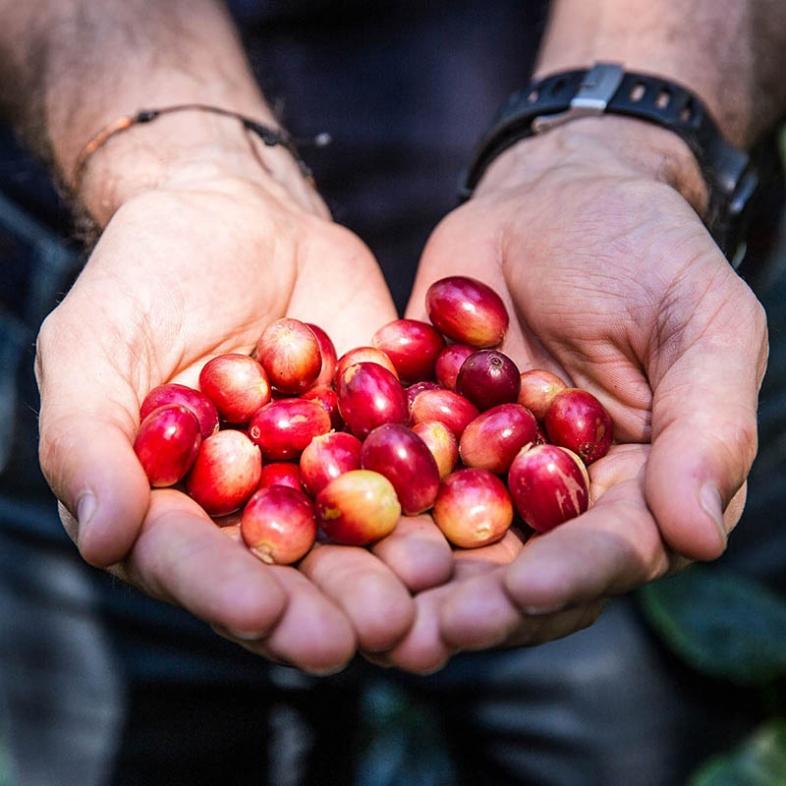 Partnership programmes tackle the challenges of the entire community
Paulig needs good and reliable partners to guarantee the happy value chain of coffee. Visionary and progressive suppliers and export companies started educating and supporting farmers in coffee's countries of origin a long time ago. They truly know the local challenges and circumstances.
Through the partnership programmes, we commit to long-term improvement of local circumstances and coffee farmers' income level. We support the farmers by offering them training and the teachings of agronomists, among other things. Partnership programmes also tackle the challenges of the entire community. In addition to children's education, the focus can be put on clean water and housing, for instance. With our partnership programmes, we can allocate our investments and also keep track of the effects of the investments.
We have signed the first co-operation agreements with Paulig's own partnership programmes in Costa Rica, Nicaragua and Ethiopia. Our plan is to sign more agreements this year, at least in Colombia and, later on, in other countries, too.
Why is this work so exciting? Because now we have the chance to connect the beginning and the end of the coffee production chain. We are building a closer connection between farmers in different countries and ourselves and, eventually, also consumers. This work really matters!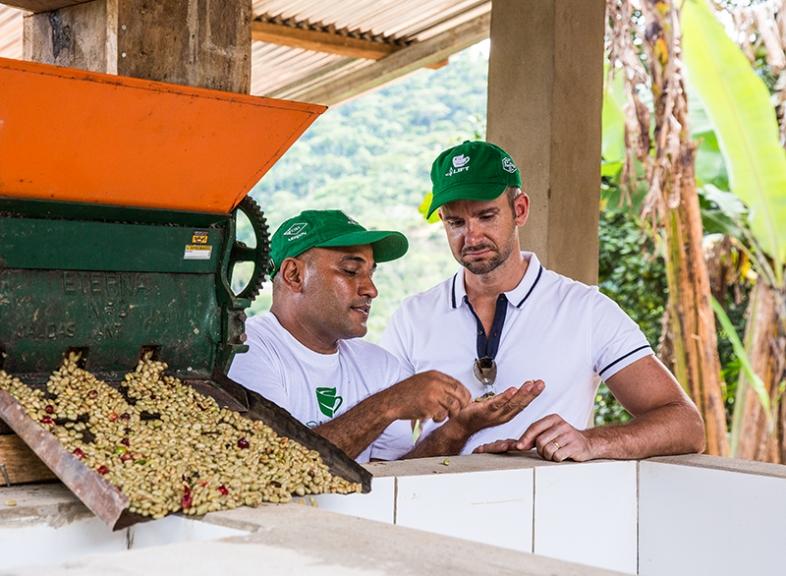 A bright insight
A year ago, I spent four months in Colombia building the foundation for Paulig's own partnership programmes and farmer communities. I met hundreds of farmers: the people who we should thank for our amazing coffee. I will never forget the moment when I handed a packet of Paulig coffee to the farmers. The pride in their eyes was something special that I will always remember.
Then I understood what the bright future of coffee means: bringing together coffee farmers and consumers according to the principles of sustainable development and facilitating the living conditions of the farmers.
Last November, I had the privilege of visiting a farm where the new Presidentti Special Blend coffee comes from. The San Diego Buena Vista farm is an excellent example of the effects of Paulig's partnership programmes on the farmers. It has improved the farmers' profits, decreased their production costs and helped them develop their management of the coffee farm. This is exactly what the bright future of coffee is all about.
Passionately cherished and sustainably produced coffee creates additional value for all the parties in the value chain – and it tastes better.
Kind regards, András Koroknay-Pál
Author: András Koroknay-Pál
Senior Sourcing Manager
András works as Senior Sourcing Manager in the Paulig Coffee division. He spent the spring of 2017 in Columbia, getting to know the important coffee country better.