In January, Hanna Talvioja, Paulig's R&D Manager, Coffee, travelled to Trieste, Italy, to gain new insights and ideas from an international Master's level programme organised by the Ernesto Illy Foundation. Talvioja is now halfway through the programme. What thoughts have the studies brought up so far? Read Talvioja's latest update!
My studies in the Master of Coffee Economy and Science programme have now reached the halfway point. The time has flown by, and the weeks have been largely taken up with face-to-face studies as well as exams, assignments, midterms and a few longer essays. I have now completed the modules on Coffee Botany and Physiology, Coffee Genetics and Industrial Processing. I am currently working on Coffee Cultivation and Climate Change, Green Coffee Markets and Sustainable Development, Market Consumption Models and Distribution Channels, Harvesting and Raw Coffee and Coffee Brewing and Characterization, in which we delve deeper into the wonders of the world of coffee.
I've been really satisfied with the quality of teaching. The entire programme involves more than 70 teachers, which means that in each subject we get many different perspectives on the same topic from different teachers. In most modules, the professors of the participating universities, that is, of Trieste and Udine, teach the basics, but a few outside top experts have also been invited to instruct us in each field.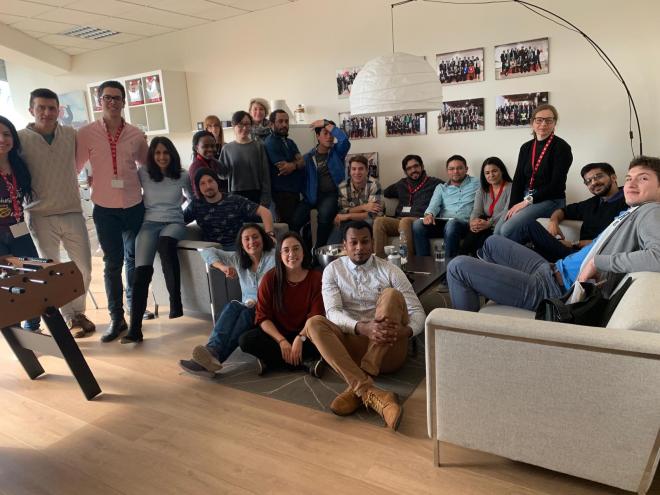 Strong presence of the farmers' perspective
I found the presentation given by Dr. Silvio Gualdi (from the Italian Meteorological Institute) on climate models as well as his introduction to climate change and the scientific foundations of the El Ninõ phenomenon to be particularly memorable. Europe is really quite small and insignificant if you look at the world from the perspective of the Pacific.
Professor Aske Bosselmann from the University of Copenhagen and Mauricio Gallindo from Rainforest Alliance talked about sustainable development and certification. These classes were eye-opening, especially with my classmates contributing from the perspective of farmers. One of the great things here is that I get to hear the perspective of real farmers as many of my colleagues come from coffee farming families.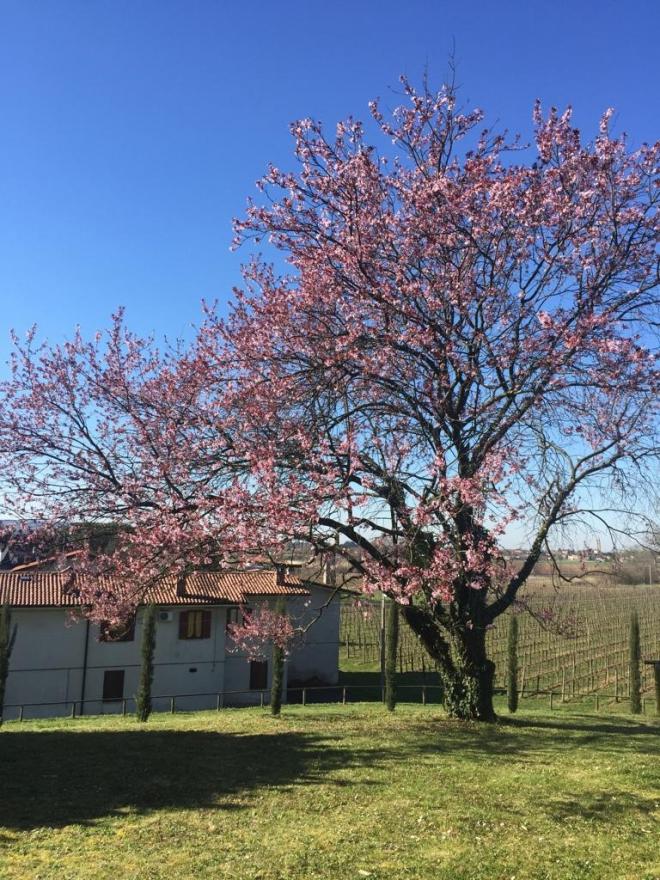 Orienteering to counterbalance studies
In addition to major global issues, the study programme also includes very concrete activities. We have a one-week session during which we will learn about the preparation and theory of the "perfect cup of espresso" (and other coffee beverages). I look forward to being instructed by the local "Università de Caffè"; after all, Italy is the home of espresso, and espresso is the only coffee beverage that we are served here.
Spring is well advanced in Trieste, and temperatures are very summery here. The trees are blooming and the grass is green. We no longer need snow chains here. During my free time, I have visited a few Italian and Slovenian orienteering events. I managed to not get lost, even though the terrain here is quite different from our Finnish forests. In April, we are planning a class trip to Venice – so we do have some free time to counterbalance the long days of study.
Read also:
An international perspective on the life cycle of coffee
Header photo:
My classmates came along to support the Finnish national football team that played against Italy in Udine. Thirteen of us were enthusiastically cheering on the Finnish team. Our spirits were high, even though Huuhkajat ended up losing 2–0.
Photo 2:
Unofficial class photo: "Master of Coffee Economy and Science 2019"
Photo 3:
Spring is well under way. Vines are forecast to turn green in a few weeks.