Suvi Hovikari, Brand Manager for cold beverages at Paulig, runs a team of experts who know all about what a versatile ingredient coffee can be. It can be used as the basis for an extremely wide range of different drinks. Her team is working to develop new cold beverages and identify the needs of the target group, especially the younger generation. "Above all, we want to offer consumers authentic flavours in the form of new and interesting cold drink concepts."
Cold coffee drinks are currently a global trend that has been visible at international coffee festivals for a few years now. It's an answer to consumers' increasing need to discover new experiences as well as healthier and more natural energy sources.
"Especially cold brew coffee has been warmly welcomed due to its soft and rich flavour, and it has also increased the number of new launches in its category," says Suvi Hovikari, Brand Manager for cold drinks at Paulig.
The cold brew method means that the coffee is brewed in cold water over a long time, either overnight or for more than eight hours, which gives it an aromatic and less acidic flavour. Cold brew coffee naturally has a slightly sweet flavour, which means you don't have to add as much sugar to the drink.
"A cold, fresh cold brew coffee is made even more refreshing by the caffeine it naturally contains, and its good taste has inspired us to develop new products in the soft drink segment," Hovikari explains.
The well-being trend, the active lifestyle of consumers and new currents in the culture surrounding coffee have affected Paulig's will to expand into cold beverages. The Paulig Cold Brew concept has allowed cafes and restaurants to make their own cold brew coffee for the past four years. During the past two years, the concept has also included cold brew tea.
Due to the increasing popularity of the Cold Brew concept and the possibility of using cold brew coffee as an ingredient in different drinks, Paulig launched the new Cold Brew Sparkling soft drinks in March.
"These new drinks will be available in the soft drinks section of grocery stores. They are an interesting combination of coffee or tea and fruit juices as well as lightly sweetened bubbly water, offering a satisfying alternative for quenching your thirst and refreshment. The beverages combine the benefits of several different drink categories—the fresh taste of real juice and bubbly water and the invigorating effects of cold brew coffee and tea."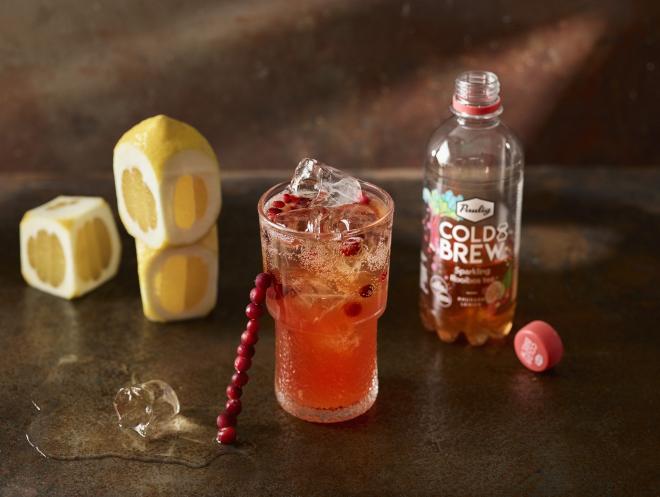 Creating product concepts requires diverse expertise
In addition to Hovikari, Paulig's small cold beverage team comprises NPD Manager Mari Outinen-Lahti, RTD Business Manager Ulrika Kotimäki and Sourcing Manager Tapio Hyvönen. It's necessary to have the different functions represented in the team, as cold beverages are developed and produced in cooperation with partners.  The bottle for the Sparkling product line has been developed especially for the products, taking into account consumer interest in smaller portions and stylish bottles. The bubbly drinks are manufactured in Finland.
Creating a new concept always begins with understanding beverage trends and the views of consumers.
"Creating product concepts is about continuous iteration and requires strong participation from the entire team. The different ideas the members of our team come up with are a great asset for our innovation work. Our team is like a tiny enterprise inside a larger enterprise and our team spirit is the absolute core of innovation," Hovikari explains.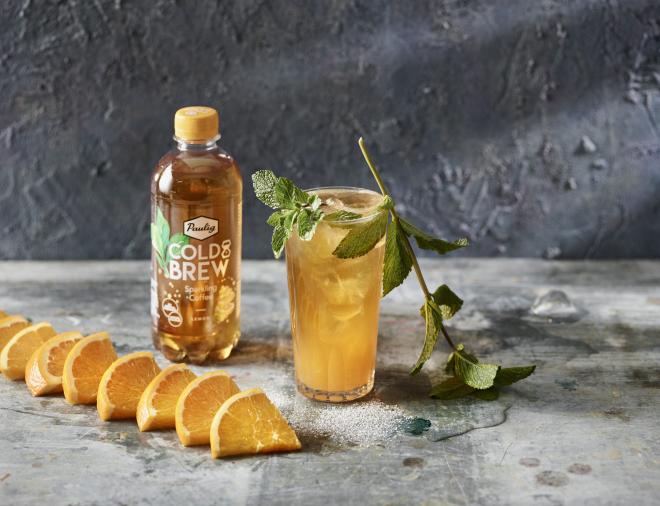 Balance from the work community
Hovikari says that her work offers a great balance to her life with her kids at home.
"My kids are five and eight years old, so my home is rarely calm and quiet. However, when I'm at work, I get to decide my own schedule and improve myself while  surrounded by people who are  experts in their field."
"The best thing in my work is my colleagues as I can openly share all successes and failures with them. Great coffee is a perk as well, of course! In the morning, I'm always eagerly looking forward to arriving at the roastery and getting a cup of Paulig's Café Parisien. It's a nice and soft way to begin your day."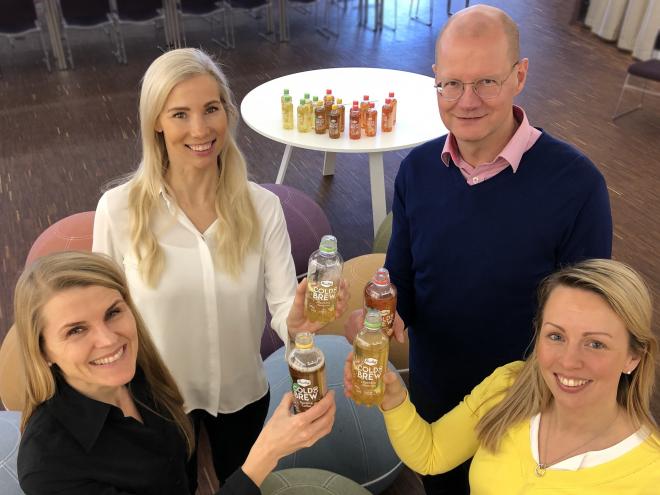 Suvi Hovikari
Occupation: Brand Manager for cold beverages at Paulig
Career: Suvi Hovikari has been working with Paulig's various coffee brands for more than 10 years. She has also worked as the Marketing Manager for Santa Maria Finland. Before working at Paulig, she worked at Nissan and Valio in customer and brand marketing.
Motto: "Great things never come from comfort zones." In my work, it's essential that I believe in what I do. Creating something new means you have to take risks.
Hobbies: "I spend most of my free time at home and with my kids. In my own time, I try to exercise and spend time with my friends."