Esteban Faber is Paulig's Sourcing Manager for Green Coffee, a native Colombian and someone who has spent years in the green coffee industry, gaining not only an understanding of the entire value chain from bean to cup but also first-hand experience on life at the coffee farms. How we source and buy coffee here in Europe has a major impact on them, he reminds. 
"I've got a special place in my heart for coffee farmers," says Esteban Faber, Paulig's Sourcing Manager, Green Coffee.  
"Once you've been to a farm, spent time with the people there, once you've had dinner with them – then you'll know how important it is to make sure that the farmers have means to maintain their business. And then you'll know how important it is to support their livelihood as well as sustainable and profitable coffee cultivation. For both their sake and ours." 
Esteban joined Paulig in early 2020 but the Corona pandemic delayed his start in Finland until 2021. In his current role as the Sourcing Manager, he is responsible – together with his team - for sourcing Paulig's coffee from across the globe including Central and South America as well as Africa.  
Sustainability plays a large role in Esteban's work – 100% of Paulig's coffee already comes from sustainable, verifiable sources. Paulig exclusively uses Fairtrade, certified organic and UTZ or Rainforest Alliance certified coffee as well as coffee sourced through 3rd party verified sustainable partnership programmes. In the context of the latter, Paulig has already helped over 100,000 coffee farmers, and counting. The company wants to make sure that the future generations will also be able to enjoy a fresh cup of coffee – and the farmers play a key role in this as the story of every coffee bean starts from them. 
But when it comes to sustainability, the work is never finished.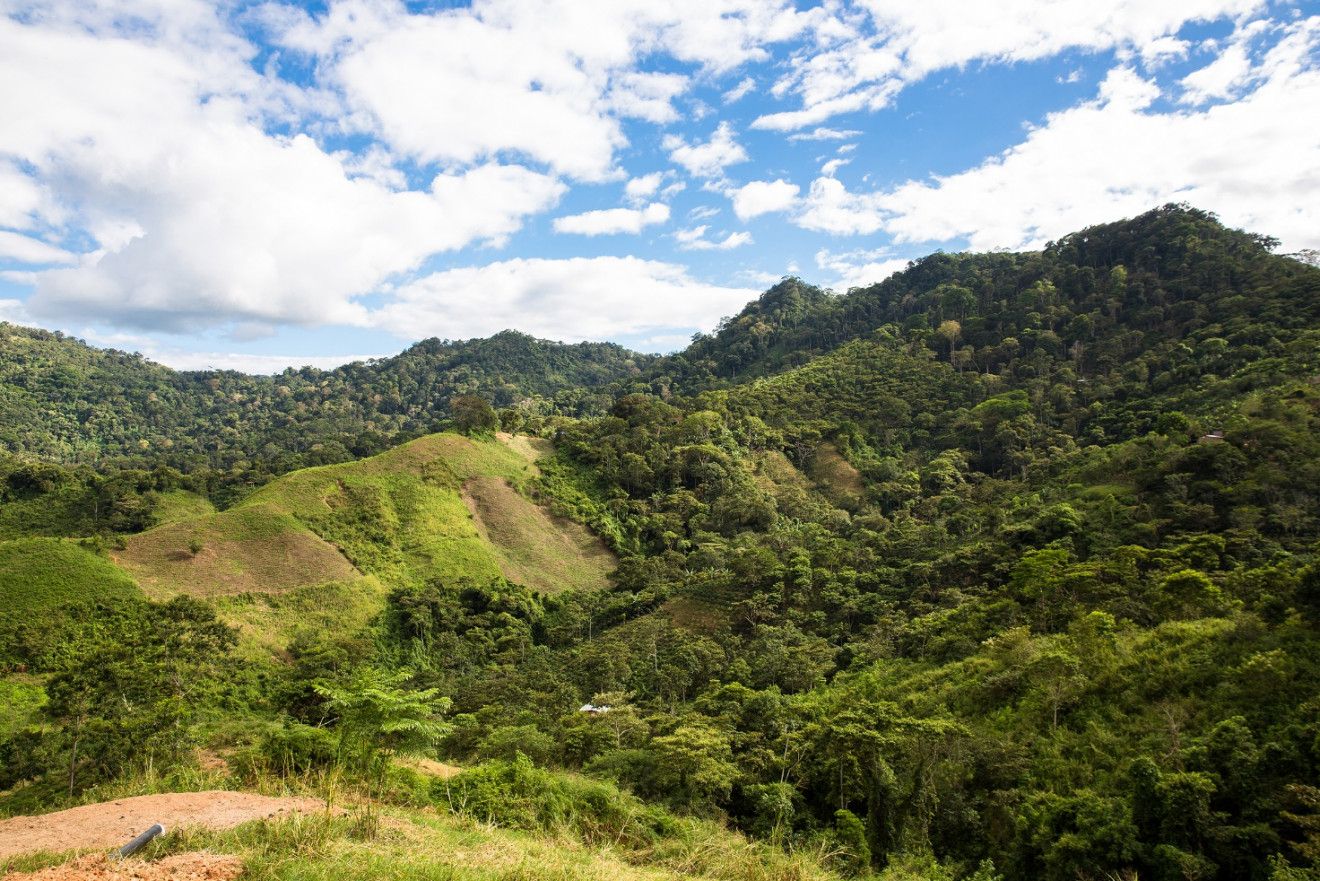 Sustainability is only achieved together 
Esteban Faber has an extensive experience in coffee sourcing, after working for more than a decade within the coffee business in his native Colombia. During those years, Esteban got to visit many coffee farms – something he will continue to do at Paulig, as well, once the travel restrictions are lifted. 
Esteban describes the life at farms as hard work of dedicated people passionate about and proud of the coffee they grow. Many of them are children of farmers themselves, continuing the family business. Typically, the farmer also grows a secondary crop such as maize or beans to sustain the family between coffee crops.  
"Working from morning until evening, much of the farmer's day is spent carefully monitoring the coffee plants to ensure the crop is in perfect health," he says.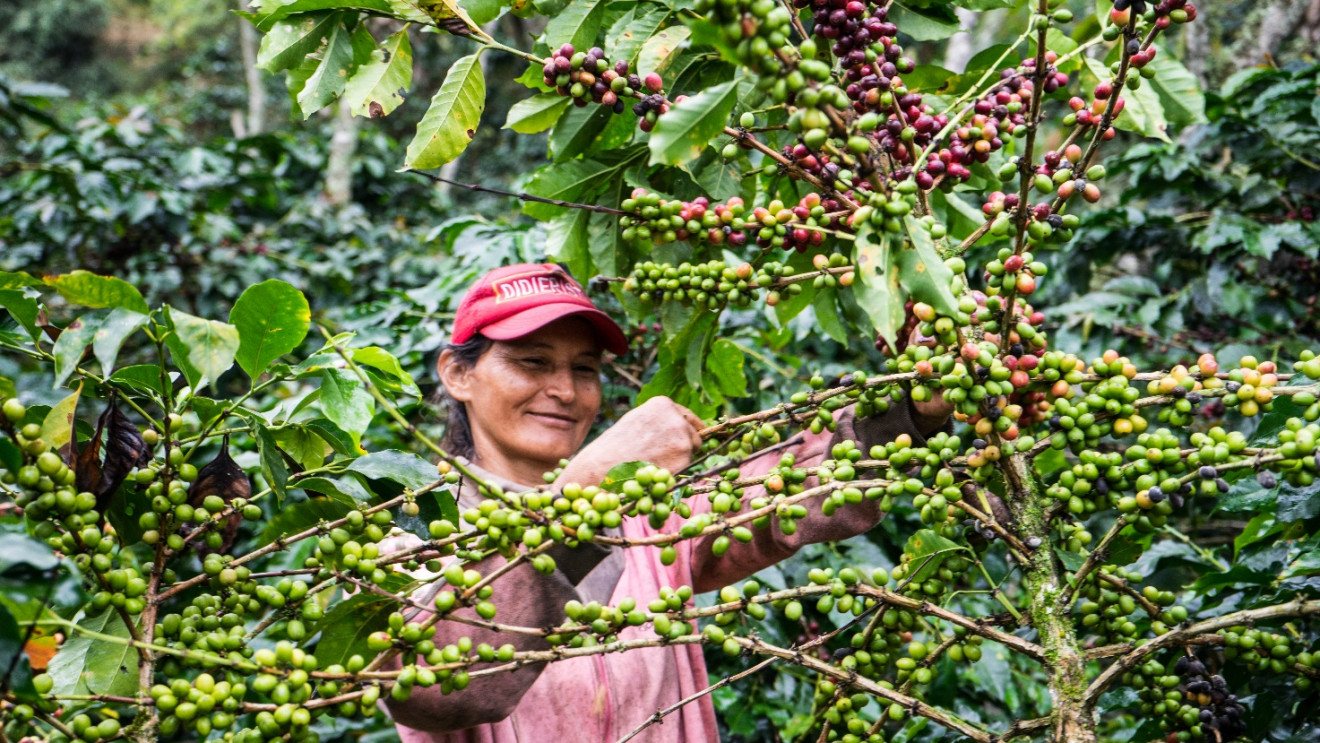 It really cannot be highlighted enough how much impact those who buy coffee have on coffee farms and farmers. That means both the companies who source coffee, such as Paulig, but also the consumer who makes that split-second choice in the supermarket between sustainably sourced and other kind of coffee. 
"Through our partnership programmes, we support the farms to improve their livelihood in a permanent way and make their business both profitable and sustainable in the long term," Esteban says. 
According to him, it largely depends on the farm and the surrounding community what this means in practice. It could be, for example, to build a school, donate hardware for the farm, bring in good, resilient plant species or educate the farms on fertilising or pesticides, good agricultural practices and financial management. 
Esteban highlights that adapting to climate change is particularly vital for the coffee business at large, since coffee only grows at certain latitudes and altitudes. When the planet warms up, the latitude doesn't change as the sunlight requirements remain the same – but the altitude increases to compensate for the rising temperature. In other words, there will be less and less land in the future that is suitable for growing coffee. 
"We really need to all work together for the industry to reduce the climate impact of coffee farming and help farmers become more sustainable and climate resilient," he concludes. 
Paulig, from its part, has committed to limit the global temperature rise to a maximum of 1.5°C in its operations and value chain. Partnerships with the coffee farms and more sustainable farming practices play a key role in this.
ESTEBAN FABER
Career: Esteban Faber has BA in Chemical Engineering and MA in Business Administration. Prior to joining Paulig, he worked for more than a decade for Nestle with a substantial portion of it in Nestle's green coffee quality and procurement teams. 
Hobbies and family: Esteban moved to Finland together with this wife Veronica, and their two cats Richard Parker and Martina. Everyone has adjusted well to their new home country, even the cats. Esteban's hobbies are travelling and cooking, although former has naturally been on hold recently. 
Last book you read: Science and Cooking: Physics Meets Food, From Homemade to Haute Cuisine by Michael Brenner. Due to his background in chemical engineering, Esteban is fascinated by the physics aspect of cooking.