Karin Jonsson, Paulig's new Sustainability Programme Manager, Nutrition and food health has been interested in the relationship between food and well-being since childhood. In her new role, she wants to promote healthy, sustainable and irresistible foods on the market. "Our food is among the absolute top drivers impacting health and well-being of people and the planet. Taste is key for sustainable food consumption and I am thrilled to drive part of Paulig's sustainability work and create impact together through the company's purpose of a life full of flavour."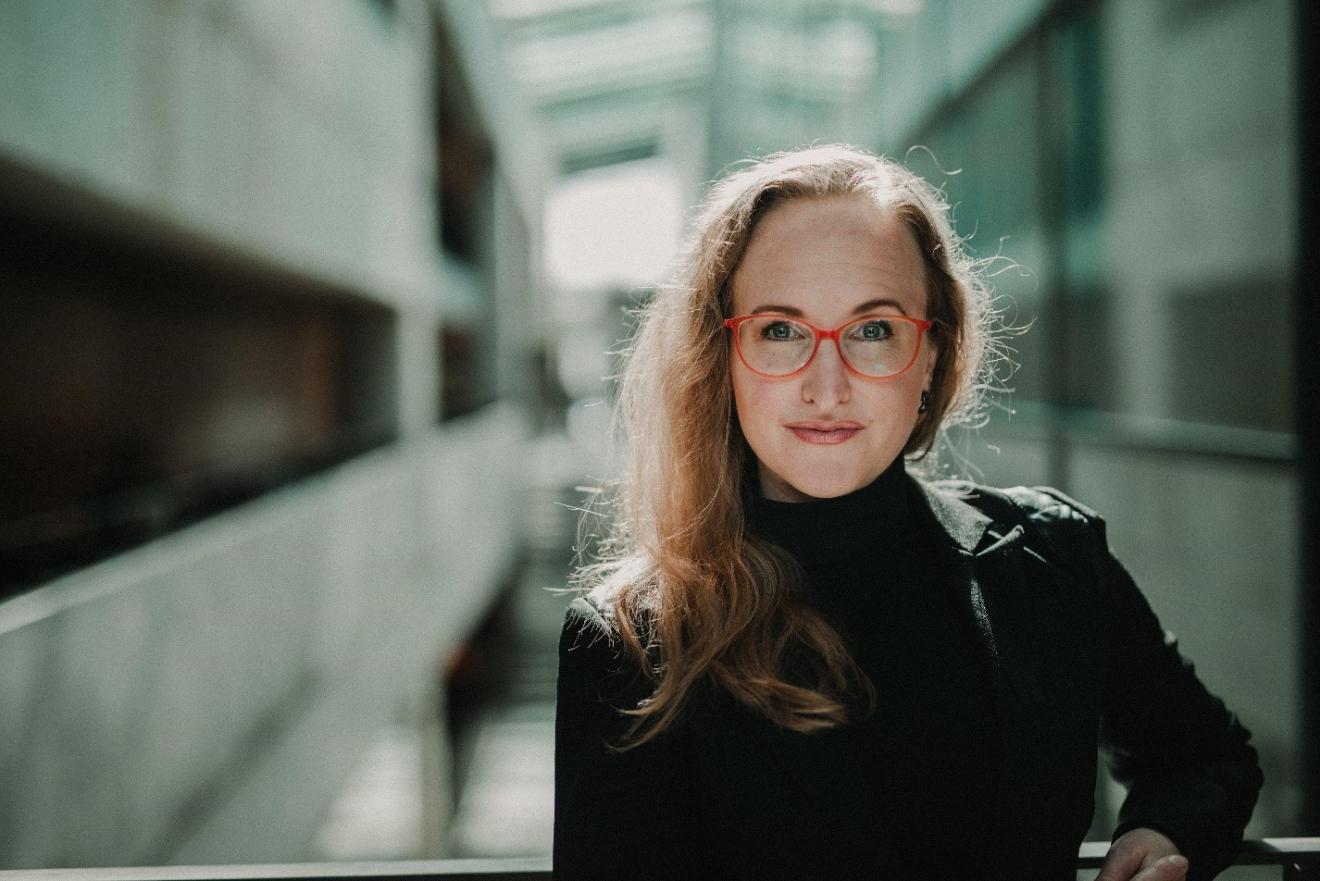 Karin Jonsson has a passion for good, healthy, sustainably produced food.  Jonsson states that food is at the same time highly pleasurable and a highly serious issue. 
"This is what Paulig is really all about – we want to offer consumers sustainable foods with superior taste," says Jonsson, who joined Paulig in May as the Programme Manager responsible for nutrition and food health. 
Jonsson has been interested in healthy food for as long as she can remember.  
"I read everything I could find about health in different magazines, yet I just ended up having more questions. I decided to bring myself to know all there is to know about nutrition and health - and the things I would not know, I would learn how to find them out," says Jonsson, who holds a PhD in food and nutrition science. 
The consumption and production of food have a huge impact on the well-being of both humans and our planet. Paulig's new sustainability programme, the inspiring plant-based portfolio and the company's high ambitions regarding taste and flavour impressed Jonsson.    
"I am excited to be part of the team driving Paulig's sustainability programme, focusing on products and services that support health and well-being of people and the planet. Together with the Paulig team, I am convinced we can create societal and environmental impact, which is my strongest driving force and source of work satisfaction." 
Factual and relevant information about food and health is needed 
Food is a deeply personal matter and may be very sensitive, and the debate about food and health often becomes heated and too simplistic.  
"Discrepancies are created between the common person and the food industry or authorities by media and self-proclaimed experts, which tend to highlight isolated cases of some exceptional interest. This confuses people. Researchers and authorities should own the narrative more, so people get factual and relevant information," says Jonsson, who has a career as a scientist behind her.  
"The food industry must keep its ear to the ground and stay on top of developments in food science, the regulatory framework and consumer behaviour. I want to use my platform to increase the availability of healthy, sustainable and irresistibly delicious foods on the market." 
Coronavirus will teach us the value of shared mealtimes 
The coronavirus epidemic has changed our approach to food in many ways. 
"The hoarding had its advantages, since never has all regular stock products been cleared out in the stores like that. It means you might have been forced to try whole wheat instead of rice or the soybean variety of pasta." 
Restrictions have boosted home cooking and baking, which increases the impact of recipes on our daily diets. Jonsson also sees a clearly increasing interest in the health impact of different foods: people are keen to boost their immune systems to fight viral infections, although to date this is poorly reinforced by science. On the other hand, good evidence is backing a healthy diet and decreased risk of life-style related diseases that may put us as in COVID-19 risk groups. 
"When the coronavirus restrictions are eased, I can see how people put extra value in the joy of sharing meals in broader contexts" Jonsson says. 
Locally produced food gains popularity 
How does Jonsson see the future of food?   
Transparency, traceability and sustainability are absolutely central.  
"Our planet simply cannot afford the unsustainable food production methods of today. Sustainably produced food must be more than just a trend that only the informed and the wealthy can afford."  
Jonsson anticipates the rise of a more diverse selection of locally produced foods. There will be less food waste, as innovations based on the repurposing of food waste are developed. Plant and animal-based foods will, all in all, be used more efficiently and innovatively.  
"We will see new, creative uses and methods of producing both plant and animal-based foods. We will need to adapt our farming practices in response to climate change." 
Best recipe for a good life 
Karin Jonsson shares her best recipe for a good life: "Do your best, stick to your ethics and speak up" 
For Jonsson, food is a social phenomenon – and an opportunity to take time to talk about inspiring and challenging topics. Her daily routines also include good coffee and dark chocolate. 
Jonsson is always juggling several ideas. She picks out the best, make them her goals and stake out the road to reach them. 
"Sometimes my goals turn out just as I planned, sometimes better, and sometimes just different. Knowing I cannot do more than my best, staying true to my ethics, and speaking up for myself and others – this is my best recipe for satisfaction that applies to work and leisure time alike." 
KARIN JONSSON 
Role: Sustainability Program Manager, Nutrition & Food Health 
Hobbies: Food – including coffee and wine – and hot topic conversations at the dinner table. I also sing and play the piano, and I enjoy the gym and jogging, and sports like soccer, table tennis and snowboarding. Painting and drawing are also interesting to me, although I have not been prioritizing that lately." 
Motto: "Do your best, follow your ethical principles and speak up for yourself and others."