Paulig has published its Annual Report along with its Sustainability Report for 2021. The report describes in detail our progress towards Paulig's Sustainability Approach 2030.
Highlights of the year 2021:
We have reduced the greenhouse gas emissions from our own operations by 18% from the 2018 baseline. Our ambition is to reduce the GHG emissions from our own operations by 80% and from our value chain by 50% by 2030.
Our short-term goals are to make all of our factories carbon neutral by the end of 2023. In early 2022, six of our eleven production sites are CarbonNeutral certified.
We took a significant step in the direction of our ambition of halving in our value chain emissions with bonding a sustainable farming partnership with Swedish agricultural cooperative Lantmännen. The wheat flour supplied to Paulig, that will cover the annual baking of 400 million Santa Maria tortillas, will hold up to 30% less GHG emissions per unit of volume.
We created a Paulig Nutrition KPI Framework to defining what we mean by a product enabling health for people. The framework has paved the way for evaluating our product portfolio and roadmaps for the future.
In early 2022, we published Paulig Deforestation Policy where we commit to working collaboratively to eliminate commodity related deforestation from our supply chains as part of our Sustainability Approach.
In cooperation with Helsinki Centre of Sustainability Science, Paulig conducted a theoretical study on food loss potential on its value chain. The study helped us understand the main reasons behind the food loss in the production of many of our raw materials such as coffee, wheat and spices.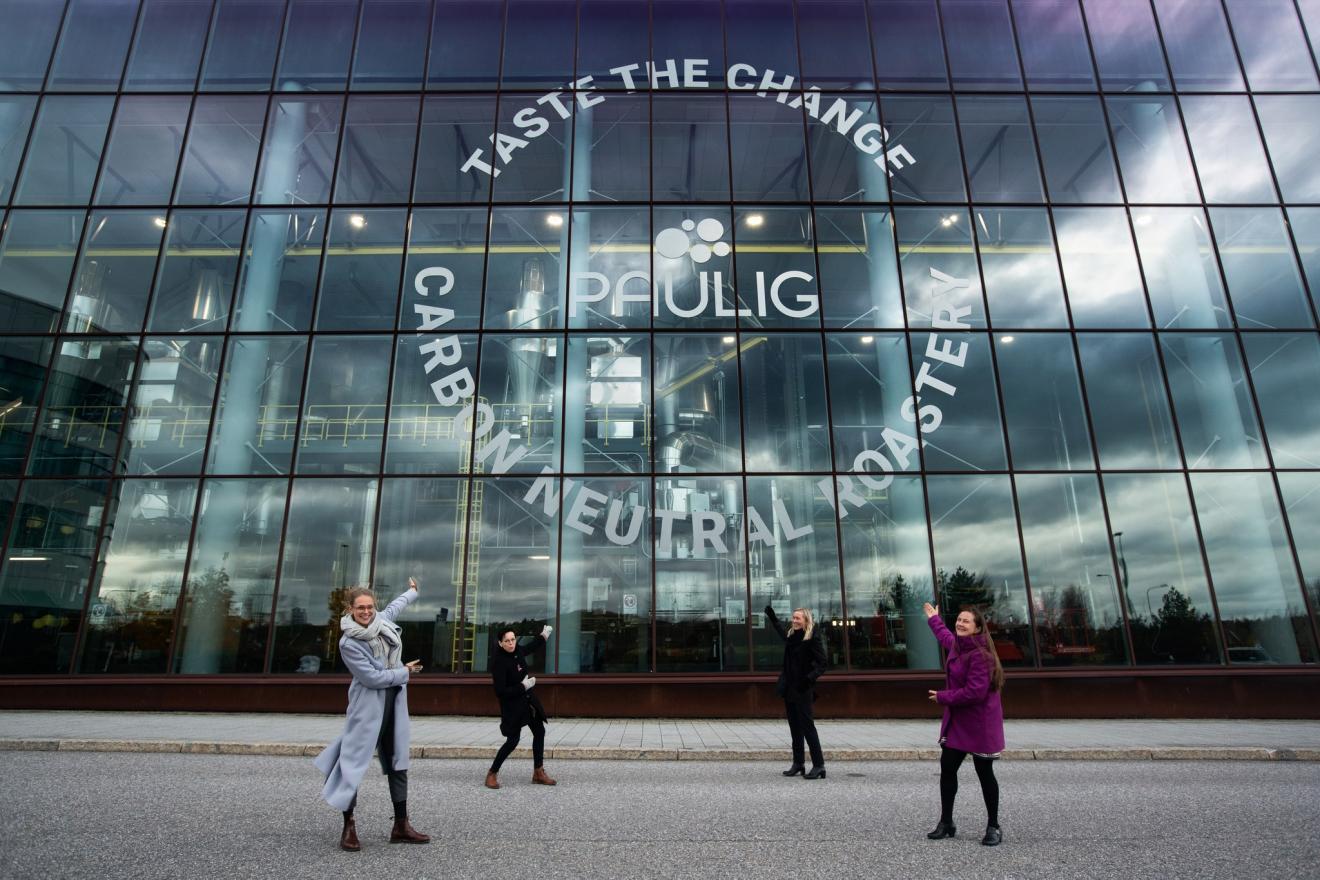 Coming next:
Our plan is to make all of our production sites in six countries carbon neutral by 2023.
We continue work with our suppliers and partners to adopt climate-smarter farming practices and look for new and more sustainable raw materials. Furthermore, we are working in reducing logistics-related emissions by 25% by 2025.
To continue our course towards the ambition of 70% of net sales in 2030 coming from products which enable the health and wellbeing of people and the planet, we will move on to developing a framework to evaluate and identify focus areas enabling health for the planet
We have set up a strategic sustainability initiative to develop the external verification of sustainability of our spice value chains that is the second biggest sourcing category from high-risk areas. During 2021, we defined a roadmap for external verifications to top three spices: black pepper, onion and Indian chilies, and roadmaps for next raw materials are ready to be started in 2022.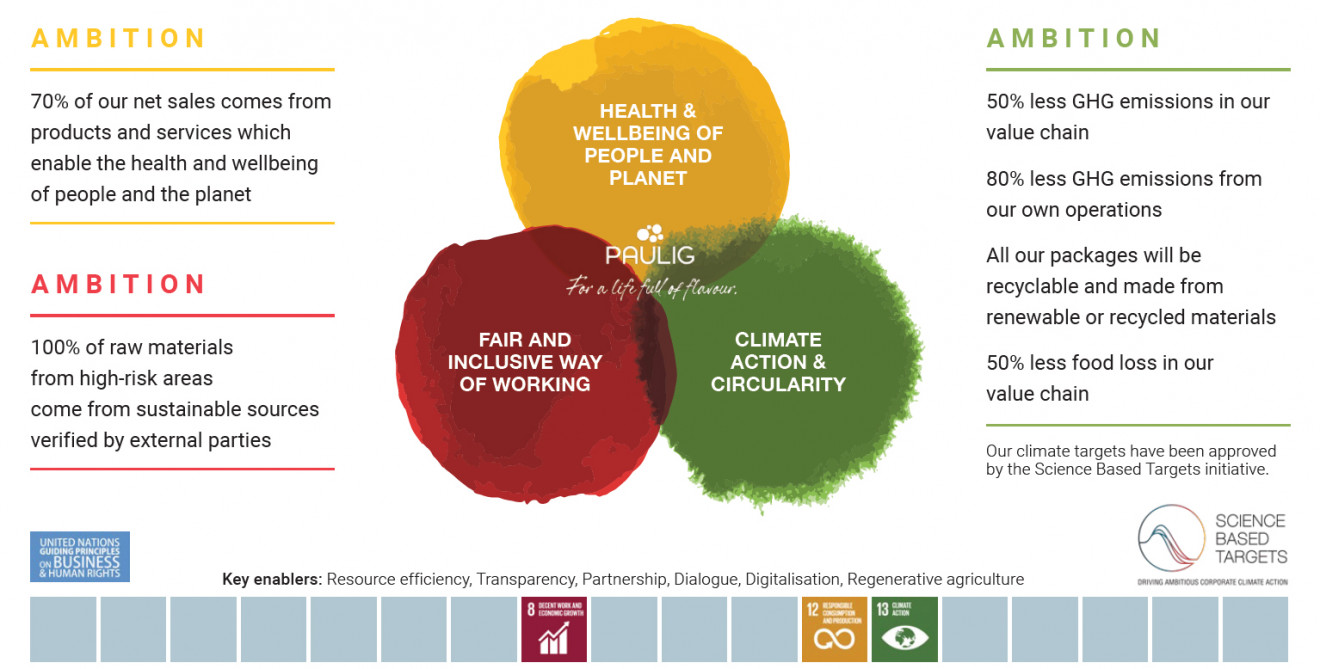 There are three focus areas with related ambitions for the sustainability approach leading up to 2030: 
 
70% of Paulig's net sales will come from products and services that enable health and well-being of people and the planet. 

The company will reduce GHG emissions in its own operations by 80%, and in its value chain by 50% compared to the 2018 baseline. All the company's packages will be recyclable and will be made from renewable or recycled materials. 
 
100% of raw materials from high-risk areas will come from sustainable sources verified by external parties. 

Paulig's Sustainability Reports: