Paulig has published its Annual Report along with its Sustainability Report for 2020. The latest sustainability report is the first of its kind following Paulig's announcement of new sustainability focus areas based on the UN Sustainable Development Goals last year.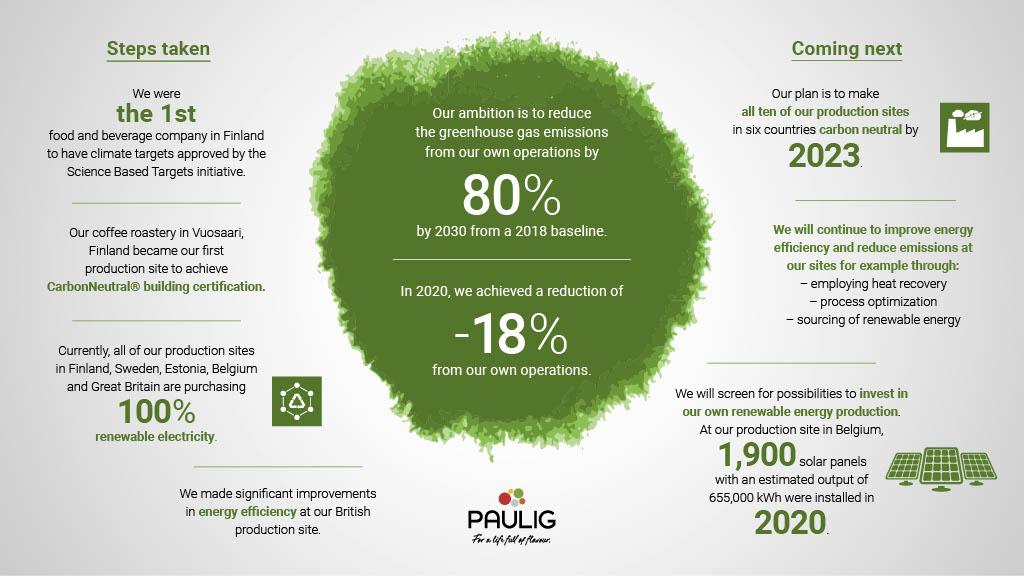 Highlights of the year 2020:
We reduced the greenhouse gas emissions from our own operations by 18% from a 2018 baseline. Our ambition is to reduce the GHG emissions from our own operations by 80% and from our value chain by 50% by 2030.

We became the first food and beverage company in Finland to have climate targets approved by the Science Based Targets initiative.
Our coffee roastery in Vuosaari, Finland became our first production site to achieve CarbonNeutral® building certification.
Currently, all of our production sites in Finland, Sweden, Estonia, Belgium and Great Britain are purchasing 100% renewable energy.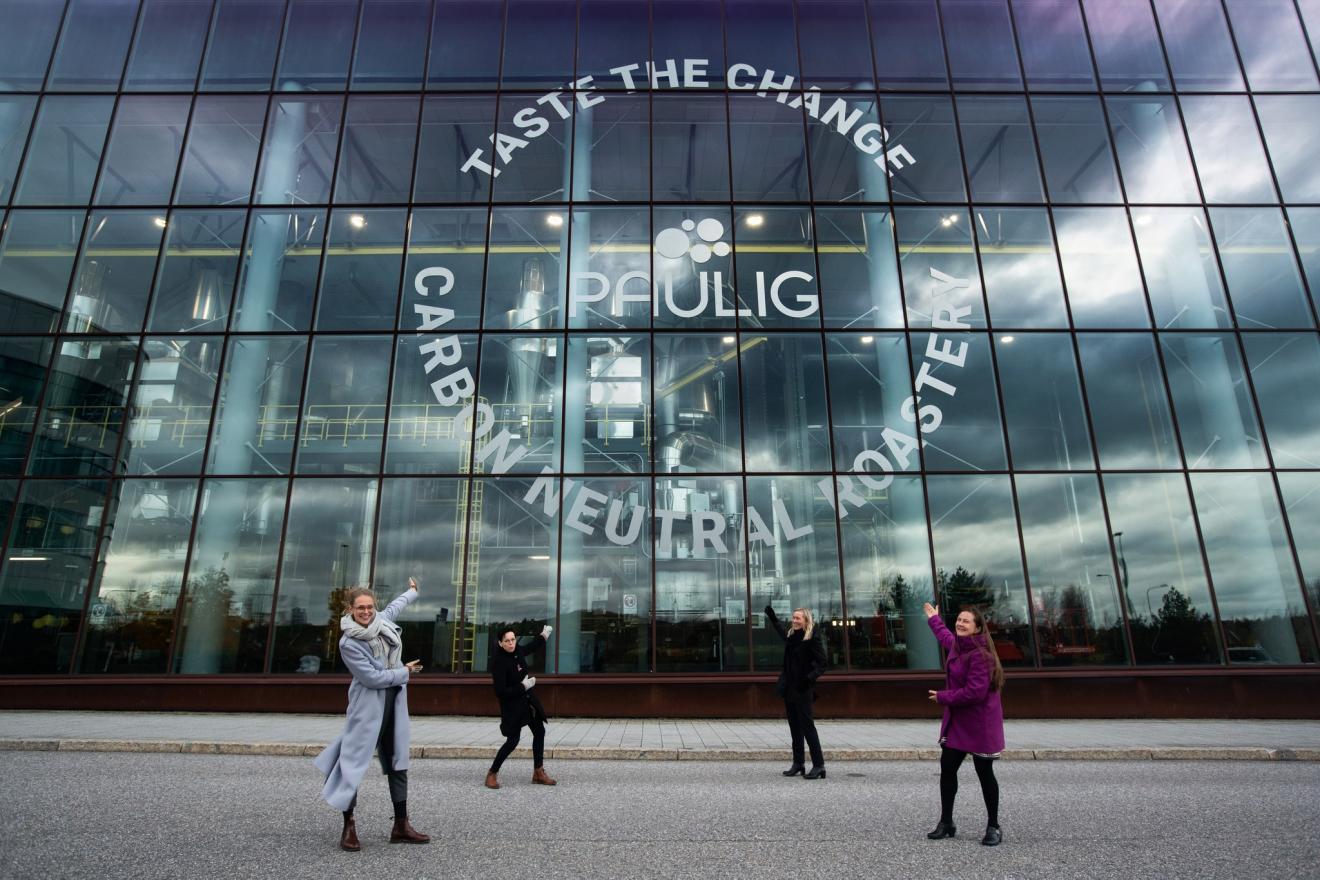 Coming next:
Our plan is to make all ten of our production sites in six countries carbon neutral by 2023.
We will continue to improve energy efficiency and reduce emissions at our sites for example through employing heat recovery, process optimization and sourcing of renewable energy.
We will screen for possibilities to invest in our own renewable energy production. At our production site in Belgium, 1900 solar panels with an estimated output of 655 000 kWh were installed in 2020.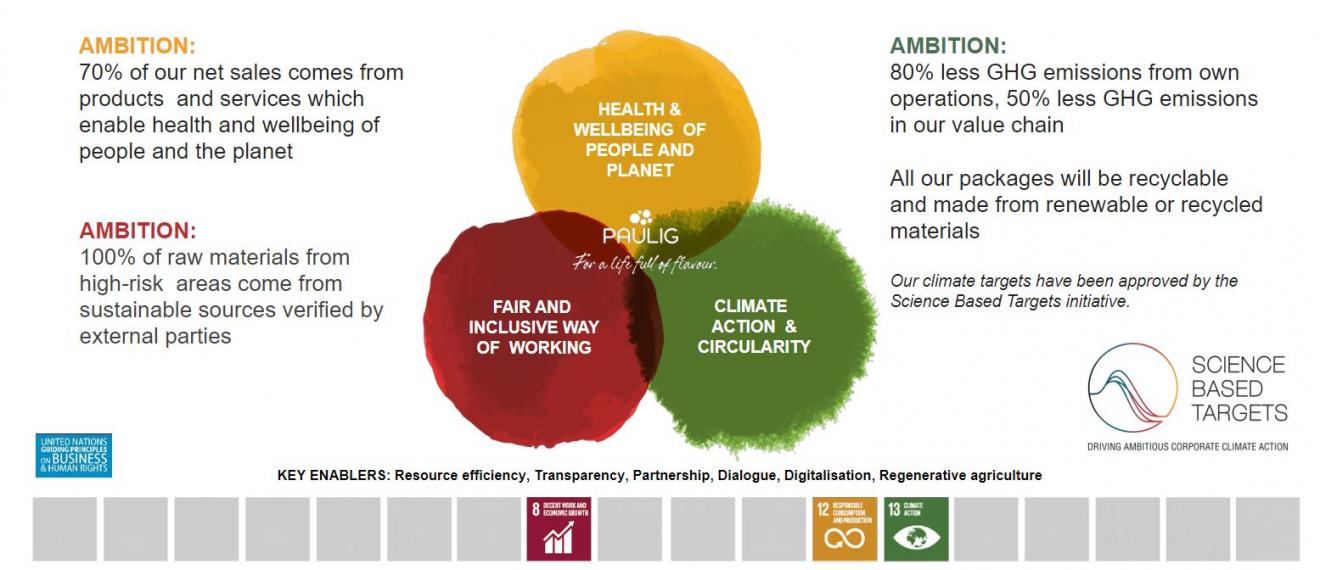 There are three focus areas with related ambitions for the sustainability approach leading up to 2030: 
 
70% of Paulig's net sales will come from products and services that enable health and well-being of people and the planet. 

The company will reduce GHG emissions in its own operations by 80%, and in its value chain by 50% compared to the 2018 baseline. All the company's packages will be recyclable and will be made from renewable or recycled materials. 
 
100% of raw materials from high-risk areas will come from sustainable sources verified by external parties.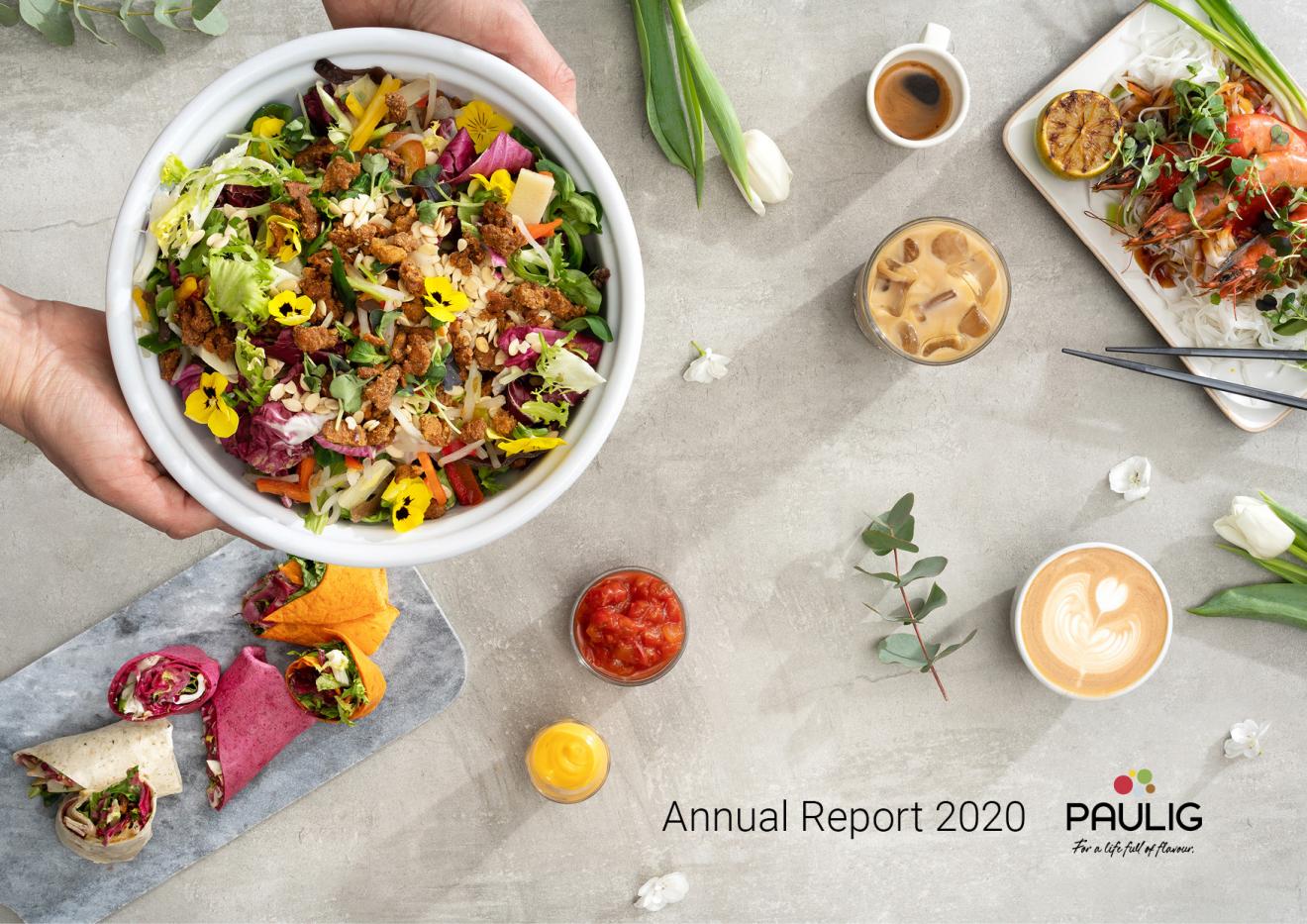 Paulig's Sustainability Reports:
 
Scope 3 GHG Inventory