During the 10 years Paulig's Tver plant in Russia has been in operation, it has produced more than 75 million kilograms of coffee and has experienced impressive growth. But besides the growth in volume, there has also been other, deeper kind of growth, says Factory Manager Sergey Yushin. Over that same decade, Tver has made remarkable safety and sustainability achievements including being the one of the first Russian coffee factories to have gained EU's organic label and the Rainforest Alliance certificate for some of the products in coffee product range.
Tver factory was opened on September 15, 2011
As the Factory Manager of Paulig's coffee roasting and packaging factory in Tver, Russia, Sergey Yushin has many reasons to be proud. Compared to its starting days, the Tver factory has grown its capacity by 300% and currently its five production lines have a combined output of 25 thousand tonnes of coffee a year. Headcount-wise, the plant started out with 26 employees, which has more than tripled to 100 today.
"Paulig is an important regional employer and most of our people live in Tver or nearby. The plant's growth benefits the area as well," Sergey says.
The city of Tver is the administrative centre of Tver Oblast in Russia, located northwest of Moscow, a 2.5-hour drive away from the capital, and 5-hour drive from Saint-Petersburg.
Sustainability: safety, waste management and beyond
Sergey highlights that while business growth is well worth celebrating on the 10th anniversary, over the same period of time the Tver plant has also made remarkable achievements in terms of safety and sustainability – different kind of growth.
An Environmental Engineer by education, he has been following the development of sustainability in Russia over the years.
"Twenty years back there was no public discussion about environmental questions. Then, first, they started talking about waste management. In the recent years, the conversation has broadened and the priority shifted to climate change mitigation and carbon neutrality."
While these discussions have taken place, the people at Tver have already taken action. Paulig has set itself the goal of becoming the sustainability frontrunner in the food and beverage industry, and this is also evident when looking at the achievements at the plant:
Focus on safety and sustainable production including a specifically themed "Safety Week" has resulted in 790 accident-free days as of today, and counting

Through "Zero Waste" initiative at the plant, the percentage of waste ending up at a landfill dramatically decreased from 90% to just 1.5%

A single change for one large client – shifting from 4-bag carton packages to larger ones holding 8 bags each – resulted in 30 fewer truck journeys annually, amounting to approximately 30 to 40 tonnes of CO2 saved every year

Tver became one of the few factories in Russia holding all the significant sustainability certifications and among the first Russian coffee production sites to achieve

EU's organic label

and

Rainforest Alliance certificate

for some products in coffee product range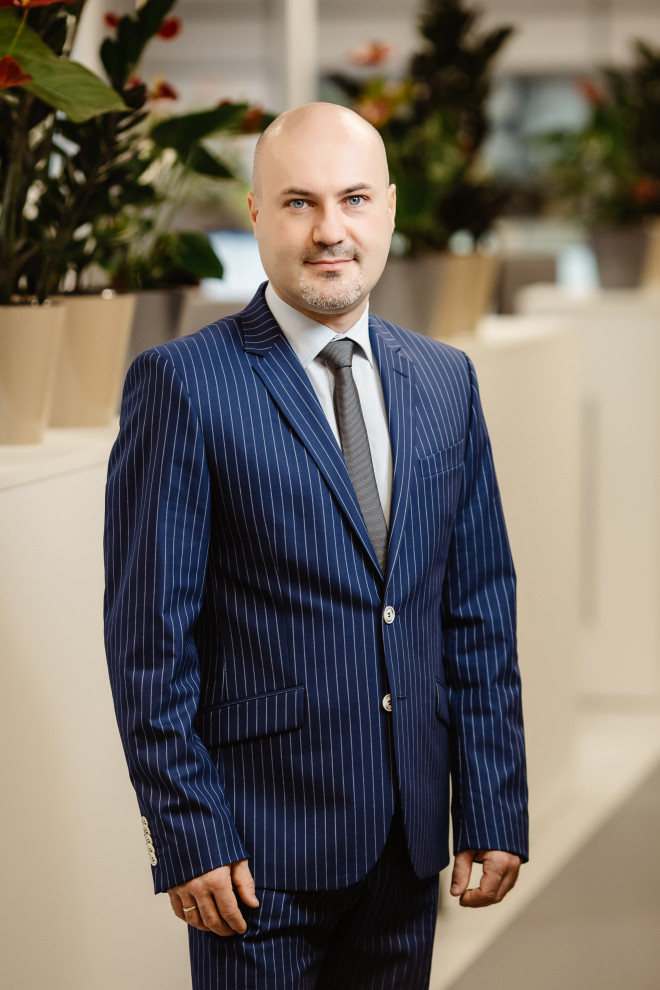 Building a better world for future generations
A lot of hard work goes into measurable, tangible and significant sustainability achievements. But nothing is gained without everyone working towards the same aim. How does that happen?
"To me, it's all about engaging our people to improve and develop, which is a large part of my daily work. We could do projects and initiatives in a top-down manner but that way, we'd lose the biggest opportunities."
According to Sergey, this gives depth and purpose to the employees that goes beyond the daily work.
"They feel they are a part of something bigger, part of building a more sustainable world for the future generations. Here at Tver, people are genuinely proud of what we have achieved together," he concludes.
At the plant's level, the work naturally also continues. Paulig intends to have all its production sites carbon neutral as early as in 2023, and this is the next big thing on Tver's agenda as well.
Career: Sergey Yushin studied Environmental Engineering in the State University of Tula. Prior to joining Paulig four years ago, Sergey worked for a large multinational company with responsibilities in safety and quality assurance and later overseeing the company's manufacturing and technical engineering functions.
Family and hobbies: Sergey is married with two children. He likes to go on hikes and has one, particularly interesting hobby to go with it: "treasure hunting", i.e. taking a metal detector with you on hikes. Nowadays, Sergey and a group of like-minded individuals who look for World War 2 remains in the forests. Fully supported by the state, this activity that can unearth important information about individual people as well as bring back valuable relics. The best part of this, according to Sergey, is to allow families of fallen soldiers to find closure and peace in finding out what happened to their loved ones all those decades ago.
Last book you read: FYI: For Your Improvement, by Michael M. Lombardo and Robert W. Eichinger